Master of Science (MSc) – Global Supply Chain Management
Master of Science (MSc) – Global Supply Chain Management
Become a logistics specialist in the global fields of product procurement, production, transportation, warehousing and distribution. Take advantage of Montreal's position as an international transportation and logistics hub.
Your Training
Multidisciplinary approach comprising of operations management, operational research, international business, marketing and information technologies.
Acquisition of quantitative and analytical techniques to diagnose problems in the supply chain.
Ability to provide solutions to improve supply chain management: planning, procurement, demand forecasting, inventory management, logistics network design, capacity management, warehousing and transportation.
Professors with great academic recognition, reputed in Canada and abroad, and direct connections with organizations involved in supply chain management.
Truly international: in fact, half of the students come from over 15 different countries.
This program offers a dual degree option with the University of Melbourne, Australia.
French language courses and the Experience Quebec course can help international students integrate into the Quebec and Canadian job markets. This pathway is offered to most students who choose the supervised project stream.
Research Chairs, Centres and Groups
Canada Research Chair in Distribution Management
Canada Research Chair in Supply Chain Analytics
Research Chair in Logistics and Transportation
Chair in Supply Chain Operations Planning
Carrefour logistique/Supply Forum
Interuniversity Research Centre on Enterprise Networks, Logistics and Transportation (CIRRELT)
CHAINE Research Group (Supply Chain's Integration and Environment)
Did you know?
Montreal has the largest pool of professors in the supply chain management field in Canada.
Put Academic Theory into Practice
Students can become members of APICS, the world's premier professional association for supply chain management.
HEC Montréal students regularly represent Canada at international APICS competitions.
An Exciting Project with Excellent Guidance
Yossiri Adulyasak, Academic Advisor of the Global Supply Chain Management specialization, pictured with master's students Alex Delisle and Juliana Bodo.
"The professors who will guide you through your research or supervised projects have theoretical knowledge supported by practical experience. They have established contacts with major logistics companies operating in Montreal and many other cities. Come benefit from our expertise and get ready for an exciting research experience!"
A step towards your future career
Organizations trust the expertise acquired by students with this master's degree. This is evidenced by examples of recently proposed supervised projects.
Inventory management supply chain analysis.
Analysis and optimization of logistics networks, transport operations and warehouse management.
Optimization of procurement processes and purchasing strategies.
Strategy development for logistics operations and logistics service providers.
Improvements in logistics processes and cost reductions in the service and manufacturing sectors.
QTEM Masters Program: JOIN A WORLD-CLASS NETWORK!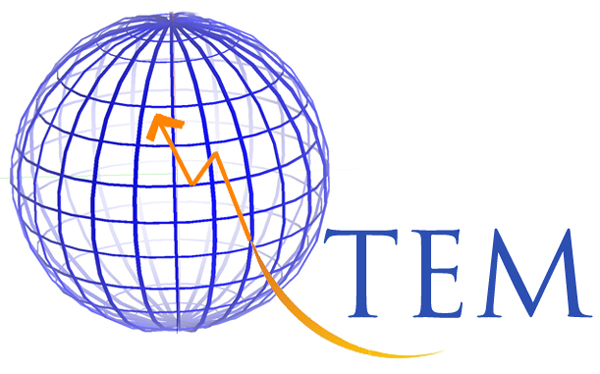 Are you looking to develop skills in analytical and quantitative techniques to support decision-making in an international context? Spend a term at one of the institutions in the prestigious QTEM network and earn your QTEM certification in quantitative technology in economics and management.
Your Future Outlook
HEC Montréal's global supply chain graduates find jobs in a wide range of industries, national or international, from The Home Depot to L'Oreal, Pratt & Whitney, Danone, Brystol Myers, Cirque du Soleil, etc.
Did you know?
Montreal is a strategic transportation and logistics hub.
122,000 jobs
6,000 establishments
Canadian leaders, including Air Canada, Canadian National, Canadian Pacific, Groupe Robert, Logistec, Oceanex, Purolator and TransForce
International leaders: UPS, FedEx, MSC, Hapag-LLoyd, CMA-CGM, Kuehne + Nagel and Panalpina
Source: Montréal International
Future students, follow us
Share this page