Isabelle Le Breton-Miller and Danny Miller win the FERC Lifetime Achievement Award
June 9, 2021
Isabelle Le Breton-Miller, Full Professor in the Department of Management, and Danny Miller, Tenured Researcher at the Centre for Research on Organization, Strategy and Governance, received the FERC Lifetime Influence and Impact Award at the 16th Family Enterprise Research Conference (FERC).
The FERC Lifetime Influence and Impact Award is presented to individuals who have provided sustained and distinguished leadership toward the growth and development of family businesses. It pays tribute to individuals who have impacted and influenced others through advising, research, teaching, or their practice, and who have cultivated knowledge in the field of family businesses, facilitated growth in the field and demonstrated persistence in their contributions
"We are deeply touched by this recognition by a group of renowned academics and heads of family businesses from around the world. This distinction underscores our positive impact both on research and on management or consulting to benefit business families"



The selection committee noted that it was "highly impressed by the outstanding contributions of Ms. Le Breton-Miller and Mr. Miller to family business research encompassing multiple topics and theoretical perspectives, including their path-breaking book, Managing for the Long Run, extensive involvement in the profession, editorial and institutional contributions, and outstanding generosity and collegiality, as well as the compelling nomination letters provided by their colleagues."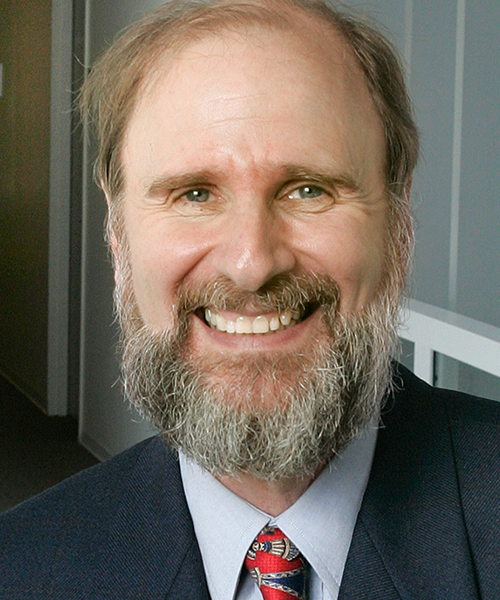 "We are very humbled by this recognition, since it is thanks to the collaboration of many of our colleagues present at this Conference that we were able to accomplish some of our work, have an impact in this field of research and shed new light on a type of business that is too often forgotten even though it is the backbone of our economy"



About Isabelle Le Breton-Miller and Danny Miller
Professors Le Breton-Miller and Miller are among the world's most influential scientific minds in economics and management. A Full Professor in the Department of Management and holder of the Chair of Succession and Family Enterprise, Isabelle Le Breton-Miller (MSc and BBA, HEC Montréal) has a PhD in Management from the Imperial College London (University of London). She served as Associate Editor of the Strategic Entrepreneurship Journal from 2013 to 2020, and in 2016 was elected to the College of New Scholars, Artists and Scientists of the Royal Society of Canada. She has written over 50 scientific papers, books and research works, and won the 2017 Barbara Hollander Award from the Family Firm Institute. She became a Fellow of the Institute in 2018.
Danny Miller, Director of the HEC Montréal Centre for Research on Organization, Strategy and Governance, holds a PhD in Management Policy from McGill University. He has written more than 200 papers and 7 books and has won several Best Paper awards from leading scientific journals in management and strategy. In 2000, the Academy of Management inducted him into its Hall of Fame, and then awarded him the title of Fellow, and gave him its Distinguished Scholarly Contributions to Management Award in 2015. He is also a Fellow of the Strategic Management Society and the Family Firm Institute, which gave him its 2017 Barbara Hollander Award.
More information about the winners' work:
Chair of Succession and Family Enterprise
Centre for Research on Organization, Strategy and Governance
Professor Le Breton-Miller's website