HEC Montréal takes 2nd place in the Ted Rogers Ethical Leadership competition
December 1, 2021
A team of HEC Montréal Bachelor's in Business Administration (BBA) students won 2nd place in the annual ethical leadership case competition, hosted by the Ted Rogers School of Management at Ryerson University, in Toronto, on November 13 and 20.
The team members are Ru-Jing Li, Catherine Deveau, Cynthia Chabot and Victor Geana. They were coached by Kaileigh Hamilton-Browne and Jean-François St-Pierre.
The winners will share a $3,000 cash prize.
This year's case concerned the situation of a digital startup that was about to close because of a lack of financing. The founders had several angel investors, and had to come up with an ethical plan to relaunch the business.
The Ted Rogers Ethical Leadership Case Competition is Canada's largest undergraduate business ethics case competition. It gives students the chance to demonstrate their understanding of leadership, and what it means for socially and ecologically responsible business.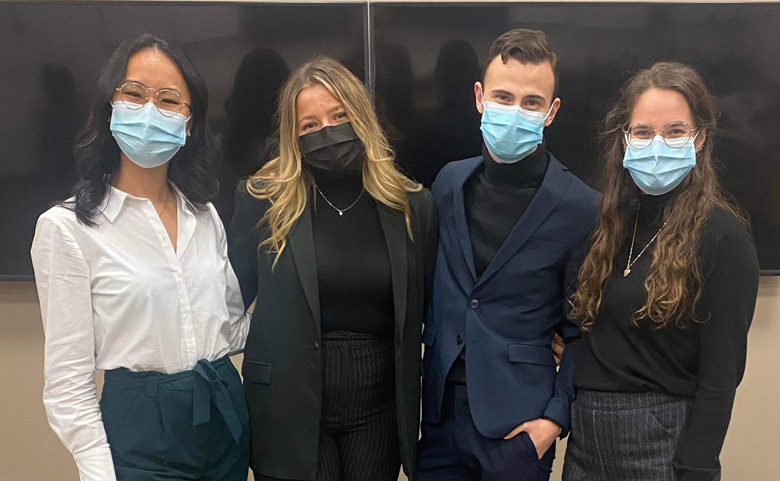 The BBA team of Ru-Jing Li, Catherine Deveau, Cynthia Chabot and Victor Geana