HEC Montréal becomes Ashoka U's first Francophone Changemaker Campus
April 30, 2019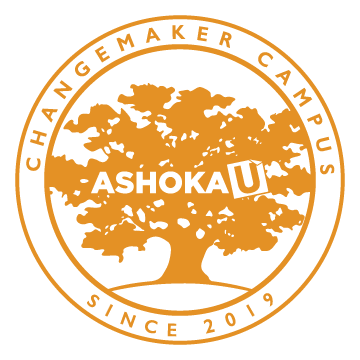 HEC Montréal has been designated as an Ashoka U "Changemaker Campus", making it the world's first French-language campus to receive this recognition. The designation salutes the School's efforts to advance social innovation and changemaking across its institution and the field of higher education.
HEC Montréal is now one of a select group of about 45 colleges and universities worldwide to be part of the Changemaker Campus consortium. This network brings an international community of students, professionals and partners and the education community together around their commitment to social transformation.
Training agents of change
Ashoka U representatives emphasize the importance of this commitment by institutions of higher education, in particular with the goal of offering better education for their students.
"Increasingly, students want to be equipped with the knowledge, skills, and values that will enable them to contribute to positive societal change throughout their life and careers. Thanks to the leadership of our Changemaker Campuses, we envision a world where millions of students are graduating as changemakers," says Marina Kim, Executive Director of Ashoka U.
A rigorous selection process
The School earned this designation after a rigorous selection process launched over two years ago, involving all facets of the School's operations. The Office of Sustainable Development and the IDEOS hub provided their support along the way. The application process was steered by three individuals: Professor Luciano Barin-Cruz, Professor Johanne Turbide and Project Manager Laurence Beaugrand-Champagne.
"The School had to demonstrate its social and environmental commitment through a thorough review of its programs, plans, structures and operations. It also had to show its readiness to collaborate with partners in the Ashoka U network," explains Professor Turbide.
HEC Montréal submitted a first written report to the organization in 2017. In 2018, an Ashoka U delegation spent two days on the campus to meet with members of the HEC Montréal community. In March 2019, for the final stage, Professor Turbide and Ms. Beaugrand-Champagne travelled to San Diego for interviews with two panels.
Suggesting new approaches
HEC Montréal Director Michel Patry expressed his pride in and admiration for the work done and the positive outcome:
"The process involved in earning this designation made us even more aware of the energy and the very strong commitment of our faculty members, students, staff and partners to accelerate our movement toward social change. They are thoroughly dedicated to increasing the School's influence in civil society by proposing different ways to our stakeholders to better understand and manage the future."
The Changemaker Campus designation has been awarded to the School for a four-year, renewable term.