Designing web messages related to COVID-19 that reassure consumers about making in-store visits
The team members of the NSERC-Prompt Industrial Research Chair in User Experience conducted a study that examines the influence of web page and content designs of COVID-19-related social support messages on the intentions of consumers to make in-store purchases.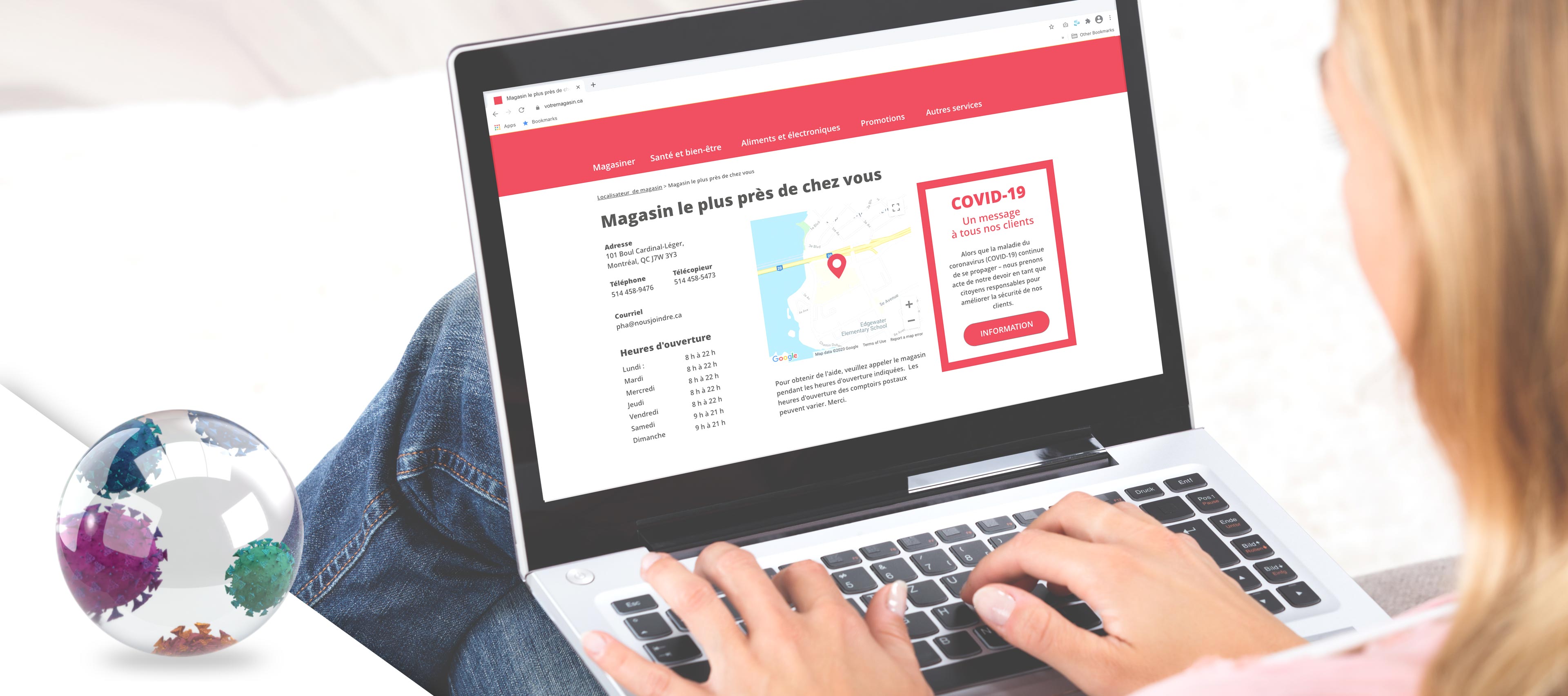 The pandemic is causing businesses to alter their practices
COVID-19 has had a very disruptive effect on many businesses, which have had to alter their practices in order to continue serving their customers.
As in-store sales represent a very high percentage of total retail sales, brands must pull out all the stops to encourage customers to shop in person again.
Need for more effective designs and layouts of web messages
The study looked at 88 companies in 8 different sectors and interviewed 824 participants across Canada and the United States to identify the most effective strategies.
The results of the study revealed that a personalized user experience may reduce the perceived risks consumers have of shopping in retail stores, and could encourage them to physically revisit these stores.
Messages of support that are informational and tangible, placed higher on the web page, left-aligned or centred, and not accompanied by images positively influence the intentions of consumers to make in-store purchases.
User experience strategies need to be context specific, as subtle but significant differences – both in website design and content – have been observed between regions and industries.
PARTENAIRES
Conducted by the UX Chair with financial support from Prompt, CRSNG and Deloitte.
For further information