Economic Policies: Creation of the Jacques-Parizeau Research Chair
January 11, 2023
HEC Montréal has obtained a new research chair entitled the Jacques-Parizeau Research Chair in Economic Policies which will be directed by Professor Pierre-Carl Michaud. The creation of this Chair has been made possible through cooperation from the HEC Montréal Foundation and financial support from the Fonds Jacques Parizeau, the Government of Quebec, and various partners.
Deciphering economic issues using big data
The Chair's primary focus will be on analyzing Quebec's major economic challenges using big data and cutting-edge statistical techniques. Studies that favour a people-centred approach coupled with macroeconomic implications will be conducted around three main strands of research:
demographic changes and their impacts on the labour market;
the State's ability to adapt and fund social and health services in the context of an aging population;
social policy and income redistribution issues.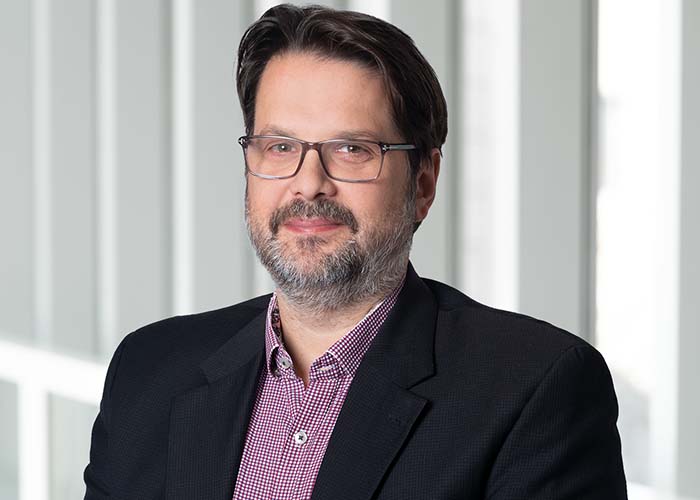 Pierre-Carl Michaud
Paying tribute to Jacques Parizeau
An economist by training and elected Quebec's 26th Premier in 1994, Jacques Parizeau taught at HEC Montréal for over 20 years. As a way of honouring his invaluable contribution to the training of a new generation of economists and to the development of modern economic policies that have marked our society, HEC Montréal has named this new research chair after him.
Learn more about the Jacques-Parizeau Research Chair
About Pierre-Carl Michaud
Pierre-Carl Michaud holds a PhD in economics from Tilburg University in the Netherlands. A Professor in the Department of Applied Economics since 2016, he heads the Retirement and Savings Institute and directed the Research Chair in Intergenerational Economic Challenges at HEC Montréal. Over the years, the numerous positions he has held in Quebec and elsewhere have included participation in the Quebec Taxation Review Committee (2014-2015) and the role of Research Associate in Economics of Aging at the National Bureau of Economic Research (NBER) since 2017. His current research focuses mainly on the economic challenges of demographic change.
Visit Pierre-Carl Michaud's webpage