François Colbert receives an international award for his contribution to arts management
World Outstanding Scholar Award of Creative Management
February 3, 2021
Sichuan University, in China, has saluted Marketing Professor François Colbert with its World Outstanding Scholar Award of Creative Management, in recognition of his career achievements and particularly his exceptional contribution to the field of arts management.
The award ceremony, at which he gave an address, was held virtually in January.
This is one of 4 new awards created by the Institute for Creative Management at Sichuan University, in co-operation with the Beijing Tri-Happiness Technology company.
Professor Colbert's expertise is recognized worldwide and especially in China, largely owing to the international success of his book, Le Marketing des arts et de la culture. It was originally published in 1993 and has since been updated 5 times and translated into 15 languages, including Mandarin.
He has given lectures and led seminars in no fewer than 30 countries, including China, where he has been a frequent speaker in recent years, in a dozen different cities.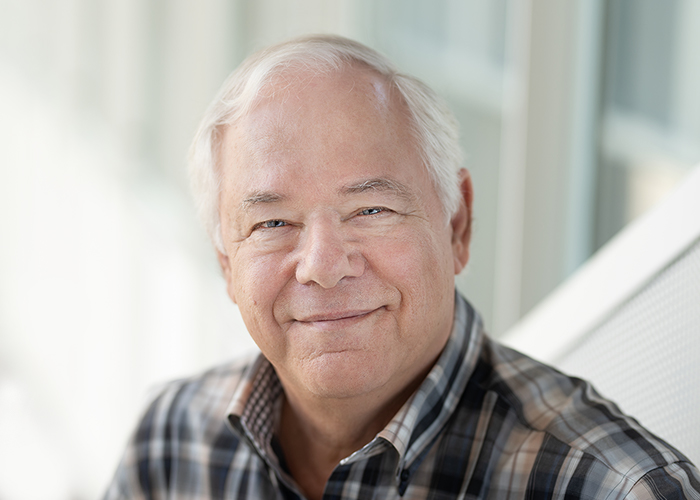 About François Colbert
François Colbert has been a Full Professor in the HEC Montréal Marketing Department for over 40 years. He is the Director of the Carmelle and Rémi Marcoux Chair in Arts Management, as well as the Program Director of the Master of Management in International Arts Management (MMIAM), and the founding Director of the Maîtrise en management des entreprises culturelles.
He also launched the world-renowned International Journal of Arts Management, published by the Chair in Arts Management, and founded the scientific congress of the International Association of Arts and Cultural Management (AIMAC) in 1991.
Professor Colbert is one of the most frequently cited university authors in his field, and since 1973 has authored close to 200 publications.
His many accomplishments and his unique contribution to the development of the field of arts management have earned him numerous prestigious awards and distinctions, including:
the Order of Canada (2002)
the Queen Elizabeth II Gold Jubilee Medal (2002)
the Queen Elizabeth II Diamond Jubilee Medal (2012)
the ACE Award, from the Association of Cultural Executives (2006)
Fellow of the Royal Society of Canada (2005)
Note, lastly, that he is an Honorary Professor at 4 Chinese universities: Peking University, the National Academy of Chinese Theatre Arts, the Luxun Academy of Fine Arts and the Tianjin Conservatory of Music.