Masoud Chitsaz and Dongkyu Kim win Best Dissertation Awards 2020
May 25, 2021
The management of the PhD in Administration presented 2 awards for Best Dissertation 2020. Masoud Chitsaz (specialization in Logistics and Operations Management) took 1st place ($4,000), and Dongkyu Kim (specialization in Organizational Behaviour and Human Resources) took 2nd place ($2,000).
Masoud Chitsaz: A Significant Contribution to Operational Research
Masoud Chitsaz's dissertation was supervised by Jean-François Cordeau and Raf Jans, both Full Professors at the Department of Logistics and Operations Management. Entitled Integrated Production and Transportation Planning, the dissertation focuses on large-scale systems and optimization problems at manufacturing firms.
Masoud developed methods and algorithms for the efficient and cost-effective coordination and integration of decision levels in the supply chain planning processes. His dissertation introduces a mathematical programming model for the assembly routing problem and the production routing problem under decoupled planning periods. It offers advanced solution methods and test instances making it possible to evaluate the high quality of proposed algorithms.
"The PhD program at HEC Montréal was the adventure of a lifetime! It made me realize the value of research and the impact it can have on business operations. I am now co-chairing the industry practitioners' cluster at the Canadian Operational Research Society 2021 conference, with the hope that the high-quality research developed by Canadian Universities will benefit analytics practitioners all over the world."
The high research standards maintained by Masoud have led to publication of 3 articles in top-tier journals including European Journal of Operational Research and INFORMS Journal on Computing. The results of his dissertation are also presented in leading conferences on analytics, such as the Institute for Operations Research and the Management Sciences, the Canadian Operations Research Society, Optimization Days, and the International Workshop on Lot Sizing.

Dongkyu Kim: Promoting Ethical Leadership
Dongkyu Kim's dissertation was supervised by Christian Vandenberghe, Full Professor at the Department of Management. Entitled Three Essays on the Antecedent and Mechanisms of Ethical Leadership, the dissertation explores how ethical leadership mechanisms influence both team and employee work outcomes.
The dissertation focuses on organizations' ethical leadership antecedent, consequent and moderating variables, highlighting factors that contribute to building a team leader's ethical leadership. It demonstrates how ethical leadership promotes employees' favourable attitudes and behaviours at work.
Dongkyu's research with 150 leaders of the Republic of Korea Army tends to confirm that scholars may need to pay more attention to the antecedents of ethical leadership from the team leader's peers.
"Given recent prominent ethical scandals and the increasing demand for ethical management, the importance of business ethics has recently surged. By extending our understanding of ethical leadership, I humbly hope that my dissertation can help leaders improve their capacity to promote ethics in their work environment."
One of Dongkyu's dissertation papers was published in Group & Organization Management as well as selected for the Best Paper in the 80th Academy of Management Organizational Behavior Division.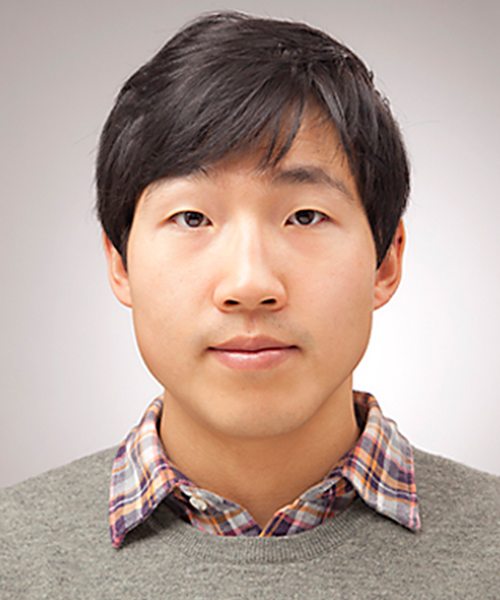 Congratulations to Masoud Chitsaz and Dongkyu Kim, as well as to the other finalists of the Best Dissertation Award 2020.
| | |
| --- | --- |
| NAME | SPECIALIZATION |
| Mohamed Ali Akari | Financial Engineering |
| Joëlle Bissonnette | Management |
| Samar Garrab | Management Science |
| Matthieu Gruson | Logistics and Operations Management |
| Rachid Harmel | Management |
| Yinglin Huang | Accounting |
| Romain Rampa | International Business |