Georges Zaccour receives the Award for Research Excellence and Claude Laurin, the Award for Teaching Excellence
November 24, 2021
This year's Pierre Laurin Research Award went to Georges Zaccour, Professor in the Department of Decision Sciences, to salute his outstanding scientific career and his contribution to the School's renown.
The Jean Guertin Award for Teaching Excellence was presented to Claude Laurin, Professor in the Department of Accounting Studies, in recognition of his exceptional career and teaching contribution.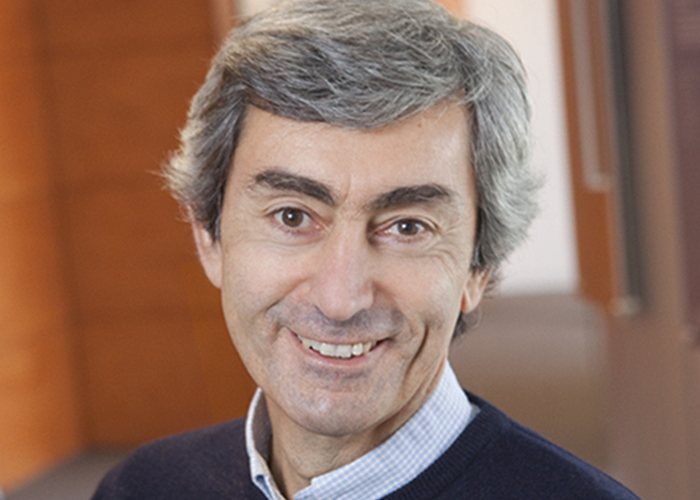 Georges Zaccour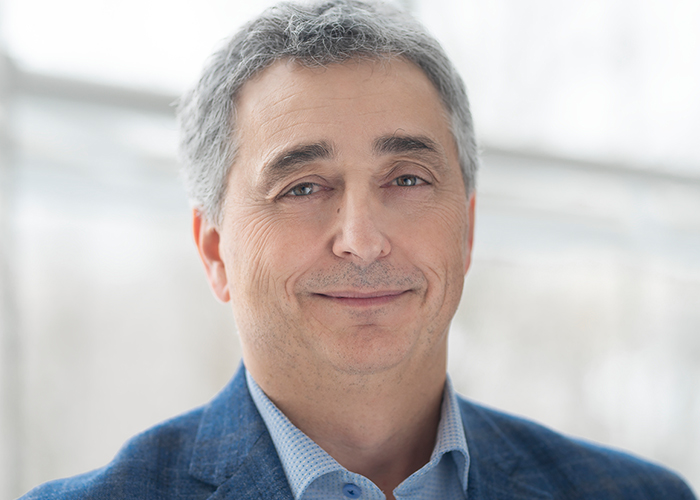 Claude Laurin
2021 Award for Research Excellence
Georges Zaccour holds a PhD in Administration and a Master's in Administration from HEC Montréal. He joined the School's faculty in 1986 and has been a Full Professor since 1996, as well as Director of GERAD from 2001 to 2005. Since 2006 he has held the Chair in Game Theory and Management, and he is recognized internationally for his scientific contribution to this field.
Remarkable contributions to the scientific reputation of HEC Montréal
Professor Zaccour has made at least 3 major contributions to advancing knowledge in his field. First of all, he introduced a new class of dynamic games played over event trees and the associated concept of equilibrium that he called "S-adapted Nash equilibrium." A 2nd major contribution was his formalization of the concept of durability or dynamic coherence of a solution in a co-operative game. The 3rd, in collaboration with (at the time) postdoctoral fellow P. V. Reddy, is the formulation of theorems characterizing the existence and uniqueness of Nash equilibria in dynamic games involving constraints jointly in the control and state variables. In all 3 cases, the theory advances were followed by algorithmic developments and many applications, in particular in environmental economics and energy and supply chain management.
Internationally recognized publications
Over the course of his career, Professor Zaccour has published upwards of 200 scientific papers. His research has been cited more than 8,100 times, according to Google Scholar, and his h index is 42.
He has also authored 2 books for researchers and graduate students and 16 collective works by prestigious publishers, including the Handbook of Dynamic Games, which devotes 28 chapters to the theory and applications of dynamic games in different fields, including management, economics, engineering and biology. He is also the founder and Editor-in-Chief of the Dynamic Games and Applications journal.
In addition, over the years he has trained and supervised an impressive number of PhD students and postdoctoral interns and made a huge contribution to developing tomorrow's scientists in game theory.
Lastly, note that the Pierre Laurin Research Award is one in a long list of distinctions received by Professor Zaccour over the course of his career, in particular:
Isaacs Award, from the International Society of Dynamic Games to a scientist "in recognition of his outstanding contribution to the theory and applications of dynamic games" (2018)
Pierre Laurin Award from HEC Montréal (2001 and 2006)
Fellow of the Royal Society of Canada (2003)
Gaëtan‐Morin Award (1994)
See Georges Zaccour's web page
More information on the Chair in Game Theory and Management
Jean Guertin Award for Teaching Excellence
Claude Laurin holds a PhD in Administration from the University of British Columbia. He has been teaching at HEC Montréal since 1999 and has been a Full Professor since 2006. All in all, he has been with the School for over 20 years.
Combining theory and practice for students' benefit
Throughout his career, Professor Laurin's approach to teaching has been based on reflection, innovation and rigorous, attentive support for his students.
He is recognized by his peers for his emphasis on the quality of his presentation in class, be it in his strategy for explaining complex concepts or the role-playing exercises he uses to ensure that students have absorbed the theory.
Right from the start of his career, he was interested in the case method of teaching, an innovation in the late 1990s that used a "flipped classroom" approach to promote active learning by students.
Since 1999 he has given 18 different courses to many varied classes, as well as supervising numerous PhD, MSc, MBA and EMBA students.
A contribution to advancing accounting science
Professor Laurin has also made an important contribution to advancing management accounting, both at HEC Montréal and in Quebec as a whole, through his involvement in professional orders and in training candidates for the profession.
He co-authored La comptabilité de management – Prise de décision et contrôle, published by Les Éditions du renouveau pédagogique, and now in its 6th edition. The textbook, used in almost all the management accounting courses offered at HEC Montréal, has been hailed as a mainstay in accounting education, in Quebec and elsewhere in Canada.
Exceptional engagement at HEC Montréal
His influence at HEC Montréal can be seen in the management positions he has held, in particular as Director of the Department of Accounting, of the MSc program, and of Faculty Affairs.
As Director of Faculty Affairs, he oversaw 4 major projects with a huge impact on a fundamental aspect of the School's mission, i.e., teaching:
an in-depth review of the pedagogical workshop (a workshop for assistant professors starting their careers);
the introduction of professorships in pedagogical innovation;
the introduction of teaching portfolios; and
the creation of a working group on renewing pedagogical approaches in the BBA program and the introduction of the AGIR track.
Note, lastly, that the Jean Guertin Award for Teaching Excellence is one of many distinctions awarded to Professor Laurin during his career, including:
named a CMA Fellow (2010)

Vanderkamp Prize, awarded to the best article in Canadian Public Policy (2009)
Award from the Quebec Minister of Education, Recreation and Sport (2005) and the François-Albert Angers Award from HEC Montréal (2004) for La comptabilité de management – Prise de décision et contrôle