Alain Mongeau of MUTEK wins the 2021 Cultural Management Award
April 8, 2021
The Carmelle and Rémi Marcoux Chair in Arts Management at HEC Montréal has presented its 2021 Cultural Management Award to Alain Mongeau, General and Artistic Director of MUTEK, a North American festival that explores the intersection between digital creativity and electronic music.
He received this recognition on March 31, along with a cash prize of $5,000, at a virtual event on the theme of the revival of the arts after the pandemic.
The jury, including Professor and Chairholder François Colbert, saluted Mr. Mongeau's "career dedicated to innovation in digital arts, his ability to seize partnership opportunities as well as the renown he has given to Montréal and to French Canadian digital artists on an international scale."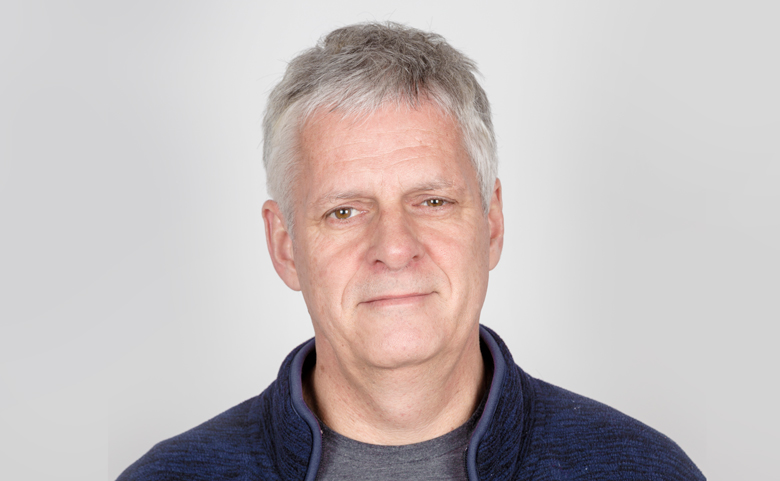 A key player in the digital arts
After earning a PhD in Communications from UQAM in 1994, Mr. Mongeau reoriented his career toward event planning, as Program Director for the 6th International Symposium on Electronic Arts (ISEA), in Montréal.
The event was a great success, and in 1996 he was appointed Chair of the ISEA Board and Director of its head office, in Montréal, and co-founded the Society for Arts and Technology (SAT) with Monique Savoie and Luc Courchesne.
He launched MUTEK In 2000, and under his leadership it quickly established itself as a benchmark in North America and gradually extended its influence in Latin America, Europe and Asia. Some figures:
Over the years, more than 150 MUTEK-related events have been presented in some 20 countries and the festival now has permanent branches in Mexico City, Barcelona, ​​Tokyo and Buenos Aires.
For its 20th anniversary, in 2019, MUTEK attracted 70,000 spectators, 35% of them tourists from outside Quebec, and presented 135 creations by 190 artists of 27 nationalities, half of them led by or including a woman.
Since 2004, MUTEK's revenue has almost tripled, from $944,000 to $2.6 million.
The MUTEK team consists of over 150 full-time and temporary employees, 10 interns and 130 volunteers.
MUTEK is the only organization to have twice received the Grand Prix from the Conseil des arts de Montréal (2009 and 2020).