MBA students offer consulting for voluntary contributions
May 1, 2020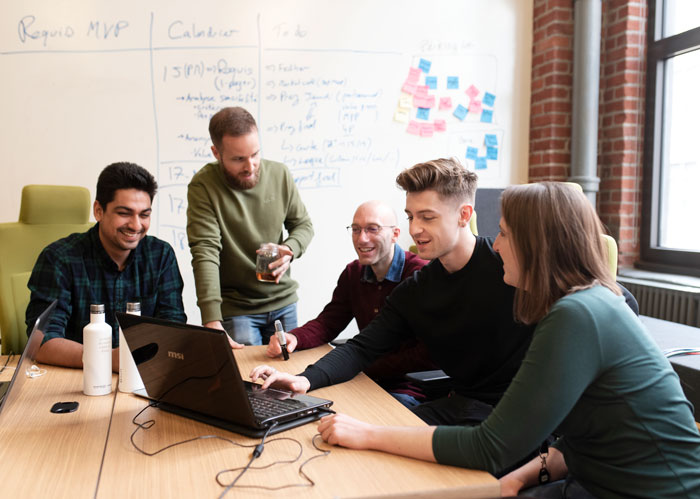 This year, field consulting projects by MBA students will be more widely available to firms and organizations that wouldn't otherwise be able to afford them
Client firms will not have to pay the usual $8,500 for the roughly 800 to 1,000 hours of consultation provided by graduating students during these projects. Instead, the MBA administration is suggesting that participating firms make a voluntary contribution.
This exceptional offer is in response to the COVID-19 pandemic and its economic impact. The MBA administration especially wants to support non-profit organizations and companies in financial difficulty.
"HEC Montréal has always been very close to the Quebec business community, and this initiative is our way of offering support and assistance during this period that has created such daunting challenges," said Program Director Louis Hébert.
These five-week consulting mandates are carried out by multidisciplinary teams of four or five MBA graduating students, supervised by a professor specializing in the appropriate field. In addition to bringing the management skills they have mastered during the program, these students are also professionals with several years' work experience under their belts
Firms or organizations wishing to draw on the expertise of a team of consultants to solve a specific management problem are invited to submit their proposals by the deadline of May 15, 2020.
Each firm or organization decides on the type of project and its needs in terms of consulting services. If the proposal is accepted, it will be matched up with a team that will complete the mandate over the summer, between July 27 and August 28, 2020.
To submit a proposal: projets.mba@hec.ca