Taïeb Hafsi rewarded for his commitment to Centraide
Michèle-Thibodeau-DeGuire Award
February 14, 2020
On February 5, 2020, Professor Taïeb Hafsi was awarded the Michèle-Thibodeau-DeGuire Award at the Centraide Solidaires award ceremony. Centraide is an organization that assists people experiencing poverty and social exclusion.
Each year, Centraide gives this award to a volunteer who demonstrates exemplary commitment to its Board of Directors or allocations or campaign committees.
Taïeb Hafsi began volunteering for Centraide of Greater Montreal initiatives over 20 years ago.
Beginning in 1998, he became a member of the Strategic Committee on Philanthropy. Two years later, he joined the Strategic Study of Issues and Trends in Philanthropy Committee.
From 2012 to 2018, he was a Member of the Board of Directors.
From 2016 to 2018, he also took on the role of Member of the Executive Committee.
In 2018, he became a Member of the Strategic Reflection Committee on Philanthropic Development.
Also, in 2018, he co-authored a book called La solidarité en crise : Centraide et la nouvelle philanthropie with Saouré Kouamé.
About the Michèle-Thibodeau-DeGuire Award
The Michèle Thibodeau-DeGuire Award was established by the Board of Directors of Centraide of Greater Montreal in recognition of the accomplishments and legacy of the woman who led the organization for over 21 years.
The criteria for selecting a recipient are modeled on Michèle Thibodeau-DeGuire's qualities and values, including:
A talent for bringing people together
A firm commitment to Centraide's cause
Loyal involvement
About Taïeb Hafsi
Taïeb Hafsi has a doctorate in business administration from Harvard Business School. He holds the Strategy and Society – Chair of Management at HEC Montréal.
Before joining HEC in 1984, he was a chemical engineer for Algerian oil company Sonatrach. He also taught at the McGill University Faculty of Management and ESSEC Business School in Paris.
His research mainly focuses on the strategic management of complex organizations. He is particularly interested in the effects institutions have on the strategic behaviour of organizations, governance issues, and the impact of emotions on strategic management.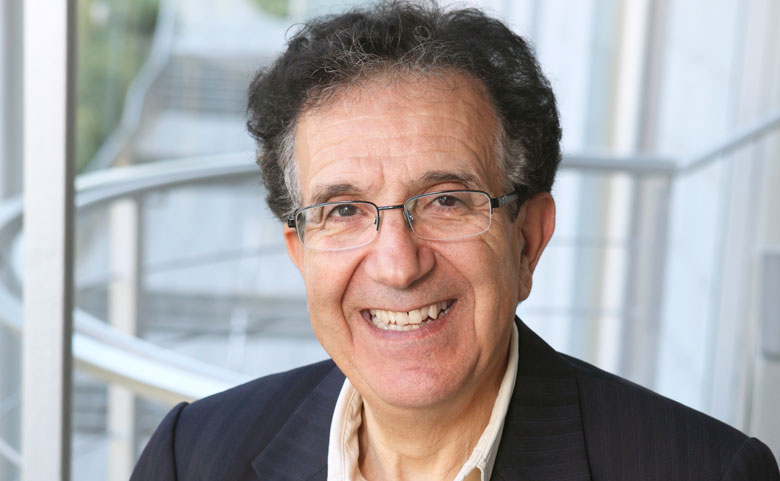 Taïeb Hafsi has been the recipient of numerous awards and distinctions throughout his career.
Member of the Royal Society of Canada (since 2018)
Québec Best Business Book Award (2009, with Francine Séguin and Christiane Demers)
Award for best paper published in Public Administration Review (2007–2008, with Luc Bernier)
Keynote speaker at the Administrative Sciences Association of Canada conference in Lake Louise, Alberta (2006)
Award for best paper published in Canadian Journal of Administrative Sciences (2004, with Imad-Eddine Hatimi, and 1990, with Christiane Demers)
Best Educational Business Book Award (2001, with Jean-Marie Toulouse and Francine Séguin)
Award for Teaching Excellence (2000)
Coopers & Lybrand National Business Book Award (1998, with Christiane Demers)
Pierre-Laurin Award for excellence in research (1989)