The Cultural Management Award goes to Nassib El-Husseini
February 4, 2019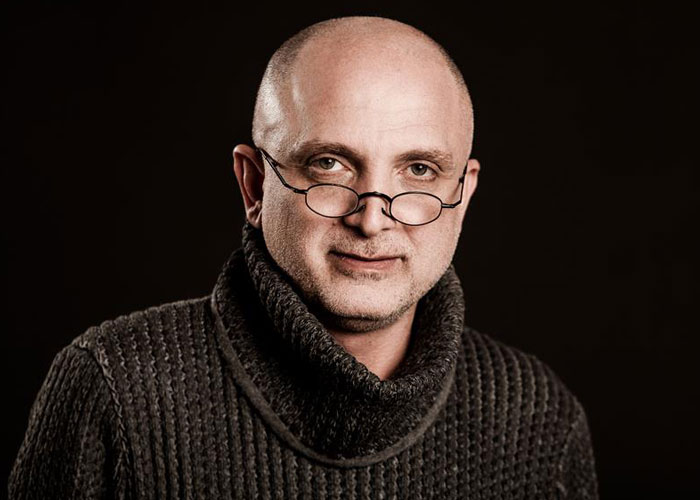 The HEC Montréal Carmelle and Rémi Marcoux Chair in Arts Management has presented this year's Cultural Management Award to Nassib El-Husseini, CEO of the Montréal circus company The 7 Fingers.
He received this recognition, along with a cash prize of $5,000, on January 31, 2019, at an evening ceremony in the Cinquième Salle at the Place des arts de Montréal. The award pays tribute to his 15-year career as head of one of Quebec's best-known contemporary circus companies at home and abroad.
The jury, including Chairholder Professor François Colbert, saluted Mr. El-Husseini's "ability to rally performing artists and artisans, to build partnerships and display daring and resilience, qualities that have enabled him to support the development of contemporary circus in Quebec and around the world."
An outstanding figure in contemporary circus in Quebec
Mr. El-Husseini was born in Lebanon and immigrated to Quebec in the 1990s. After earning a PhD in Political Science from UQAM, he worked as an adviser to various government and non-governmental agencies before joining The 7 Fingers in 2003.
Under his leadership, the company has grown from a budget of $209,000 to over $10 million today. In 2018, The 7 Fingers opened its Creation and Production Centre, with 33 employees, in addition to the 125 artists and technicians on tour.
Beyond its financial success, Mr. El-Husseini has played a pre-eminent role in the success of this artists' collective, putting his skills to work managing the talents of each member as well as the continuing development of the troupe as a whole. He has also succeeded in building a network of partners and co-producers in Europe, Russia, Mexico, the US and elsewhere in Canada, helping the company achieve its international renown.
Mr. El-Husseini is a board member of various Montréal cultural organizations, including the Conférence internationale des arts de la scène (CINARS), the National Theatre School of Canada and the Society for Arts and Technology. In 2013, he received the Prix reconnaissance from UQAM and, in 2014, the Artist for Peace of the Year award, on behalf of The 7 Fingers creation collective.