Yany Grégoire receives Best Reviewer Award from the Journal of Service Research
September 14, 2018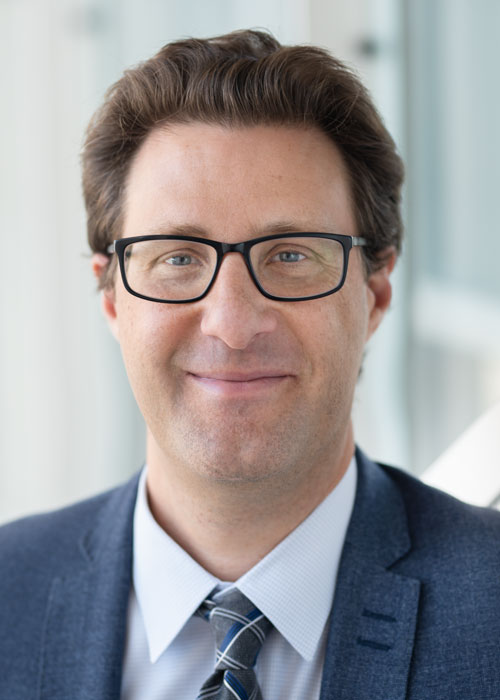 Associate Professor in the Marketing Department Yany Grégoire recently had the pleasant surprise of learning he had been named Best Reviewer by the Journal of Service Research (JSR) for "the value of his contributions to the Editorial Board" of the American journal. Mr. Grégoire received the award on September 7, at the Frontiers in Service 2018 conference in Austin, Texas.
Mr. Grégoire has been involved with the JSR for 10 years, primarily as a reviewer on the Editorial Board. His role is to review and comment on manuscripts submitted by other researchers seeking to publish papers in the journal.
"The Journal of Service Research is a leading journal in service marketing. It's a major publication that a community of more than 1,000 researchers revolves around. It's a bit like my 'academic' family. So I am really touched to receive this recognition from my peers," said Grégoire.
About Yany Grégoire
Yany Grégoire has held the HEC Omer DeSerres Chair of Retailing since June 2018. Before that, he held the Chair in Service Marketing and Customer Service, from 2014 to 2018. He has a PhD in Marketing from the University of Western Ontario (Ivey) and a Master's in Management (MSc) from HEC Montréal.
His main research interests include relationship marketing and service failure and recovery. He has published dozens of papers in major scientific journals, such as the Journal of Marketing, Journal of Consumer Psychology, Journal of the Academy of Marketing Science, Journal of Retailing, MIT Sloan Management Review and Personnel Psychology, in addition to the Journal of Service Research.
He taught for 6 years at Washington State University (WSU) before becoming a professor at HEC Montréal in 2010.
-30-