Origins of the School
The origins of the Summer School date back to 2008, as the brainchild of two HEC Montréal Professors: Patrick Cohendet and Laurent Simon. "There was a two-day seminar where we compared Montréal and Barcelona in terms of creativity. That's where we came up with the idea of taking a closer look at this topic and setting up something more permanent," says Marie Lucy Stojak, Executive Director of Mosaic.
It was an avant-garde concept, she adds. "Ten years ago, no one was talking about innovation ecosystems. The School brought a new approach to stimulating innovation through this blend of professionals and academics, and also the chance to take a fresher and more intergenerational look at innovation."
Impact
According to Stojak, the Summer School has led to new research projects and greatly enhanced HEC Montréal's international reputation. "The Summer School and Mosaic make HEC Montréal a leader in the management of innovation and creativity," she says.
Over the past decade, other intensive creativity programs have emerged elsewhere in the world, following in the steps of this Summer School. There is the Autumn School in Strasbourg, the Winter School in Grenoble and the Spring School in Lille. A similar school is also planned for Tokyo, in March 2019.
The Summer School in Montréal and Barcelona will be back in 2019 for its 11th year, from June 27 to July 12.
-30-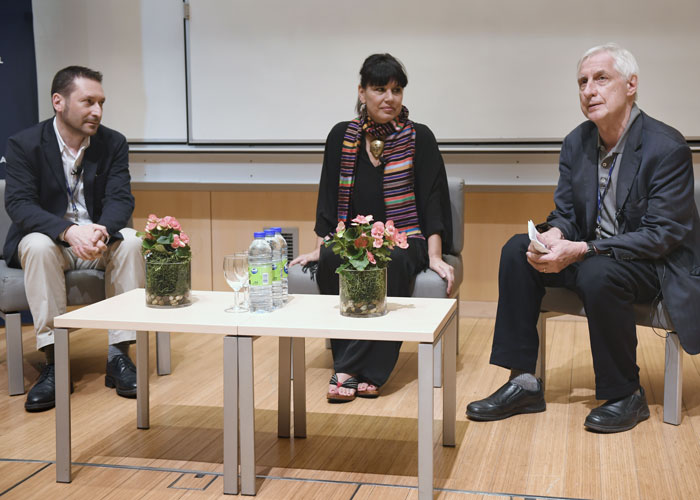 HEC Montreal Professor Laurent Simon, MBAM's Executive Director and Chief Curator Nathalie Bondil and HEC Montreal Professor Patrick Cohendet.