Jean C. Monty Donates $1 Million to Support Up-and-coming Financial Professionals
February 8, 2018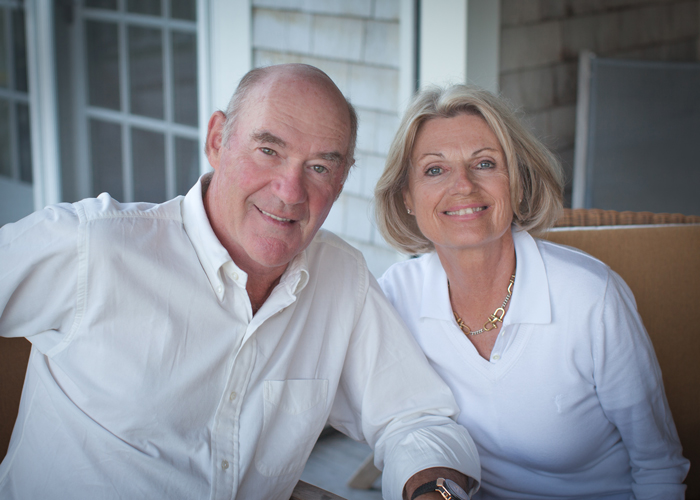 Jean C. Monty and Jocelyne Monty
HEC Montréal is the honoured recipient of a donation from businessman Jean C. Monty. Mr. Monty is donating $600,000 in addition to the $400,000 he donated to the school in 2013 to create the Bourses en finance Jocelyne et Jean C. Monty, for a combined total of $1 million in donations to HEC Montréal.
Jean C. Monty had an outstanding career in telecommunications. He served as the President and CEO of various companies, including Bell Canada Enterprises, from which he retired in 2002. He currently sits on the board of several multinational corporations.
Committed to higher education
Mr. Monty says he wants to support young people going into business in Quebec, particularly those going into finance. His contribution will advance the program's mission of offering scholarships of excellence to students enrolled in the Master of Science in Administration (MSc) program specializing in finance, applied financial economics or financial engineering. Each year, scholarships of $5,000 and $10,000 are awarded to students with excellent marks, for a total of up to $50,000.
In addition to providing scholarship funds to HEC Montréal, Jocelyne and Jean C. Monty are also supporting the creation of a scholarship for one deserving Canadian student admitted to the MBA program at the University of Chicago Booth School of Business. This scholarship will be given in priority to a graduate of HEC Montréal. While the value of the scholarship will depend on the performance of the university's endowment fund, it will be in the order of US$45,000 for each year of the two-year MBA program.
Mr. Monty says that his actions are an expression of his deeply held convictions. "I have believed for many years that the future depends on education, and that the economic and social progress of our community depends on it," he said.
Choosing HEC Montréal
Jean C. Monty is a graduate of Collège Sainte-Marie in Montreal, of University of Western Ontario and of University of Chicago. Although he did not study at HEC Montréal, he nevertheless chose to support this major Quebec institution.
"The unshakable enthusiasm that many of my long-time friends have for HEC Montréal was a deciding factor in choosing to donate to this institution. It is a gesture of support for HEC Montréal students and, by the same token, for the model of excellence that the School represents."