Certificate Program Convocation Ceremony
November 28, 2018
The certificate program convocation ceremony was held on the evening of Tuesday, November 27, in Théâtre Maisonneuve at Place des Arts. The School saluted this year's successful 1,948 graduates, of whom 1,772 earned a certificate, 173 a baccalauréat en gestion (BGest) and 3 a baccalauréat ès sciences (BSc).
The ceremony was attended by Secretary General and Master of Ceremonies Federico Pasin, Director of Certificate Programs Michel Vézina, faculty members and Janick Boudreau, President of the Association des diplômés de HEC Montréal.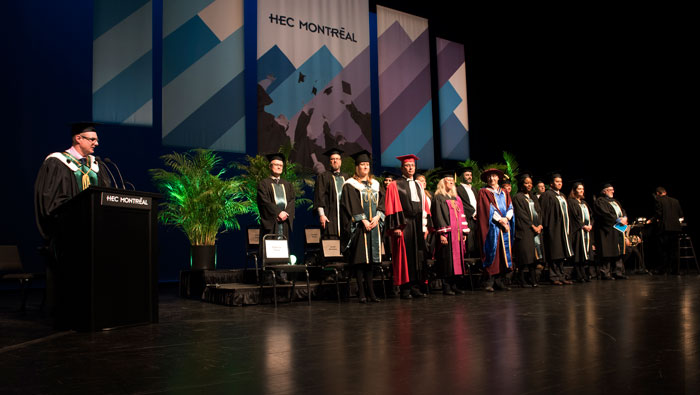 You can watch the entire ceremony on YouTube
Congratulations to everyone!