Club Saint-Denis makes a major donation to Campus Montréal
September 14, 2015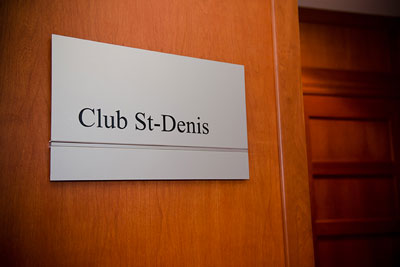 Club Saint-Denis has made a generous gift to Campus Montréal, to support teaching and research at the Université de Montréal, HEC Montréal and Polytechnique Montréal.
The $600,000 donation will make it possible to create an endowment fund to provide scholarships for many graduate students. These scholarships are in addition to the donation of the Club Saint-Denis archives to the Université de Montréal.
In recognition of this gift, a room next to the Le Cercle restaurant at HEC Montréal has been named in honour of Club Saint-Denis.
The entire university community thanks Club Saint-Denis for this very generous gesture!