Three BBA students take 2nd place in the L'Oréal Brandstorm
April 1, 2015
BBA students Christine Comeau-Friset, Victor Lhéritier and Caroline Peloquin took second place in the Canadian finals of the L'Oréal Brandstorm brand management simulation, on March 30.
The three students, coached by professors Marie-Agnès Parmentier and Sandra Laporte (Marketing), had to become real product managers. To demonstrate their creativity and potential, they also worked with teams from L'Oréal Canada and its communications agencies.
Congratulations!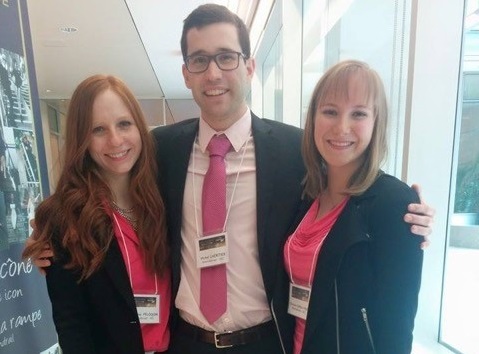 Caroline Peloquin, Victor Lhéritier and Christine Comeau-Friset.