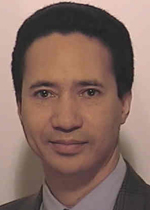 Contact information
HEC Montréal
3000, chemin de la Côte-Sainte-Catherine
Montréal (Québec)
Canada H3T 2A7
Email :
Phone :
Secretary:
Fax :
514 340-5633
Office :
5.505
Education
M. Sc. (sciences comptables), UQAM
Ph. D. (administration), HEC Montréal
FCPA, FCGA
Expertise
Corporate Governance
Financial Reporting Quality
Earnings Management
Intangible Assets
Financial Performance of High-Tech Firms
International Financial Reporting Standards Implementation in Developing Countries
This publication selection covers the last five years.
This selection of supervision activities covers the last five years.
Winter 2022
Fall 2021
Summer 2021
Winter 2021
Fall 2020