The School salutes the success of 758 graduates
Convocation ceremony
May 17, 2023
HEC Montréal recently celebrated the success of the graduates who completed their bachelor's in business administration (BBA) degrees in the Winter 2023 term.
Three convocation ceremonies were held on May 15 at Théâtre Maisonneuve in Place des Arts, at 10 a.m., 3 p.m. and 7 p.m. In all, 2,170 people attended the ceremonies, including graduates and their friends and families.
Secretary General of HEC Montréal, Johanne Turbide, acted as the master of ceremonies. Among the dignitaries who spoke at the event were the Director of HEC Montréal, Federico Pasin, and the Chair of the Board, Hélène Desmarais.
This year, for the first time, three members of the 2023 cohort were invited to speak before their classmates at each of the ceremonies: Audreyane Girard, Hugo Morin-Lecompte and Djammy Charles.
At the 3 p.m. convocation ceremonies, the title of professor emeritus was conferred on Taïeb Hafsi.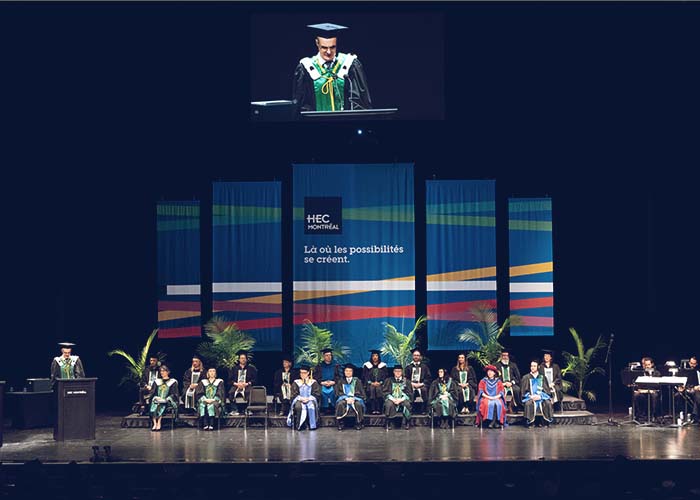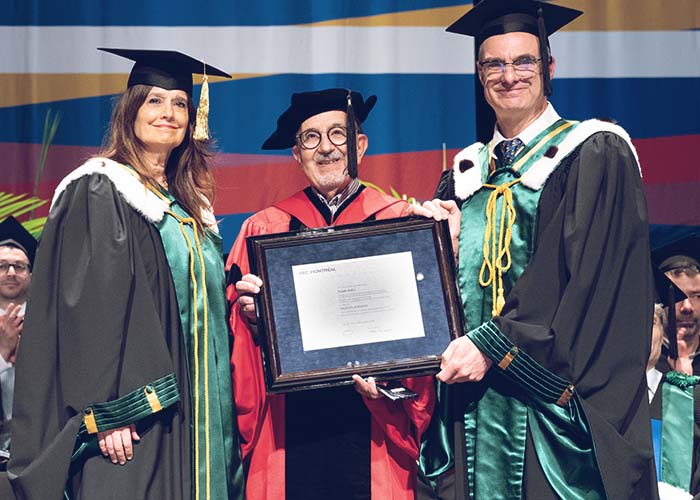 Hélène Desmarais, Taïeb Hafsi and Federico Pasin.
The complete videos of the 3 events are available on YouTube:
May 15, 10 a.m. – BBA, French stream
May 15, 3 p.m. – BBA, trilingual stream, and bilingual stream