Taïeb Hafsi appointed Professor Emeritus
April 20, 2023
HEC Montréal has bestowed the title of Professor Emeritus upon Taïeb Hafsi as a tribute to his outstanding contribution to teaching, research, and the development and promotion of the school. This honour is reserved for faculty members who are now retired and have served the School for at least 10 years. The official presentation will take place during the convocation ceremony for Bachelor of Business Administration graduates on May 15, 2023
Like his colleagues at the Department of Management who decisively nominated him, the advisory committee on honorary PhDs and professors emeritus acknowledged "the variety and immense value of Professor Hafsi's contributions, his pioneering activities and his leadership at the School, as well as his inspiring involvement in the education of generations of students, managers and leaders."
Constant willingness to offer support to the student community and his peers
Taïeb Hafsi holds a PhD in Business Administration from Harvard Business School, has an MSc in Management from Massachusetts Institute of Technology, and has retired in January 2022 after a rich and fruitful career spanning 38 years at HEC Montréal.
He succeeded in getting excellent results from his students during his nearly 40 years of teaching, with a remarkable cumulative average of 3.8/4. This was coupled with a constant willingness to offer support to them not only during their time at HEC Montréal, but even during their entry into the professional world. He has also served as a guide for many of his colleagues, in addition to having been a dynamic player in promoting the case method. He won the Award for Teaching Excellence in 2000, and the Alma-Lepage Award and the François-Albert-Anger Award in 2001.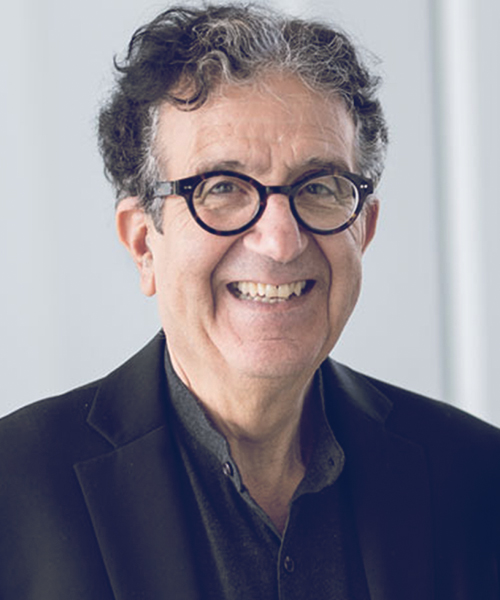 Worldwide reputation in research
His contribution to research is acknowledged worldwide, in particular thanks to the Walter J. Somers Chair in International Strategic Management which he directed from 2000 to 2020. He has authored and co-authored more than 100 research articles published in leading journals, 25 books and 31 chapters, in addition to numerous conference papers.
Throughout his career, he has also promoted knowledge transfer and the advancement of theoretical and empirical reflections on strategy. Such excellence has been rewarded on several occasions: he is the recipient of six major research distinctions from various authorities, including HEC Montréal's Pierre Laurin Award in 1991. He has also received, either individually or collaboratively, numerous research grants.
And influencer in all respects
Taïeb Hafsi's reputation transcended Quebec and Canadian borders when he became a guest speaker or professor in several countries. Appointed Fellow of the Royal Society of Canada's Academy of Social Sciences in 2018, and lifelong Fellow of the Economic Research Forum, he was also significantly involved in Executive Education HEC Montréal through his provision of training courses abroad, besides serving on boards of directors, including that of Centraide, the organization that incidentally gave him the 2020 Michèle-Thibodeau-DeGuire Award to highlight his commitment and exceptional contribution to its cause.
Founder of the International Management journal (1996-2004) — also its first editor-in-chief — and the case method teaching group that led to the creation of the Revue internationale de cas en gestion, he is also one of the founders of the Strategic Management Society. He has been a member of many other professional groups as well, including the World Association of Case Research and Application, the Administrative Sciences Association of Canada, and the Association internationale du management stratégique.