Sébastien Arcand publishes a book on case studies in sports management
May 17, 2023
Anything that transpires behind the closed doors of sports organizations is sure to have repercussions on the field, rink, or track. This has an impact not only on the performance of athletes, but also on profitability, sound financial management, communications, and the behaviour of members in the organization. Events in recent years have exposed time and again why it is crucial for these organizations to adopt good management practices.
Sébastien Arcand, professor at the Department of Management, and Jérôme Bilodeau, MBA graduate from HEC Montréal, wanted to shed light on these practices and portray the sporting environment more broadly through the prism of its various organizational models. It is with these goals in mind that they co-authored Au-delà du sport : études de cas en gestion sportive.
The book, published by Éditions JFD, presents 18 case studies written by specialists in various fields of management (sports or otherwise), including several faculty members and researchers from HEC Montréal.
"So far, the French-speaking world has not published any book on this subject which presents cases that are so varied and rooted in the Quebec context. Therefore, in my opinion, this book fulfills a need, both in terms of teaching sports management and as a guide to good practices for managers of sports companies within Canada and abroad."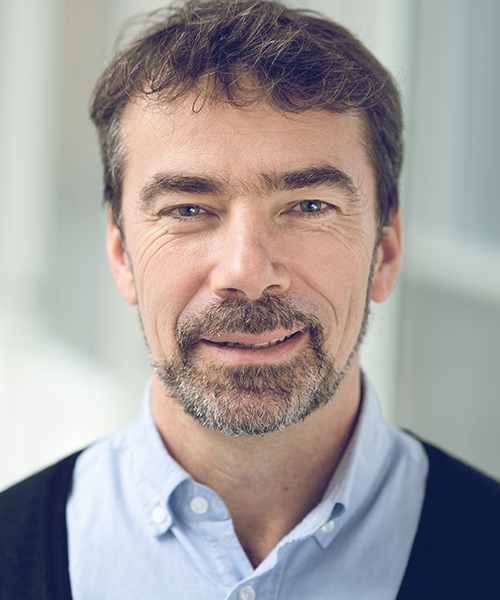 These 18 case studies are a valuable teaching tool for the sports management programs currently being offered at HEC Montréal (short graduate and undergraduate programs, and a specialized graduate diploma [DESS]). They may also be used in other teaching contexts, since each case proposed in the book is accompanied by educational guidance notes.
The book paints a portrait of different types of organizations ranging from international federations such as FIFA to small sports centres that attract customers practising leisure sports activities. The assortment of cases and contexts also means that the book may prove useful in understanding broader management issues that are applicable to all kinds of fields.
Au-delà du sport : études de cas en gestion sportive, by Sébastien Arcand and Jérôme Bilodeau, JFD, 278 pages. Available in print and electronic version at Coop HEC Montréal.
about Sébastien Arcand
Professor Sébastien Arcand is the Director of the Department of Management at HEC Montréal. He also serves as the Associate Director of the HEC Montréal Sports Hub.
A sociologist by training, he specializes in the management of ethnocultural diversity in institutions and organizations. His interests also extend to the socio-professional integration of immigrants and the issues this can entail. Among the research topics he has explored are the various identity-related dimensions of entrepreneurship.
He regularly advises managers in Quebec, Europe, and Latin America (Colombia) on intercultural management practices.
In 2021, he was ranked one of the world's 100 most influential academics for their research into the work of government, by Apolitical.
Learn more about our sports management study programs [in French only]:
Diplôme d'études supérieures spécialisées (D.E.S.S.) en gestion – management du sport
Microprogramme en management du sport (graduate level)
Microprogramme en management et leadership de coaching sportif (undergraduate level)