HEC Montréal wins Ethical Leadership competition
Ted Rogers National Ethical Leadership Case Competition
November 16, 2023
After finishing second in 2022, the Bachelor of Business Administration (BBA) delegation succeeded in winning first place this year in the Ted Rogers National Ethical Leadership Case Competition.
This case competition, which took place from November 3 to 11, was organized by the Ted Rogers School of Management at Toronto Metropolitan University.
The winning group, comprising Éléonore Chatigny, Gonzague de Cordon, Catherine Laberge and Camille Primeau was coached by Kaileigh Hamilton-Browne.
The cohort also received advice from Stéphanie Leverdier and Nadia Ponce Morales, the team that is preparing them for the Jeux du Commerce.
About the Ted Rogers National Ethical Leadership Case Competition
This is Canada's leading business ethics case competition for undergraduate student cohorts.
It takes place by invitation only and requires 8 participating teams to solve a business case by focusing on ethical issues and responsible leadership.
This year's case dealt with the challenges and opportunities of international patient intake in England's public health system.
The group had one week to develop its strategy and build a detailed action plan.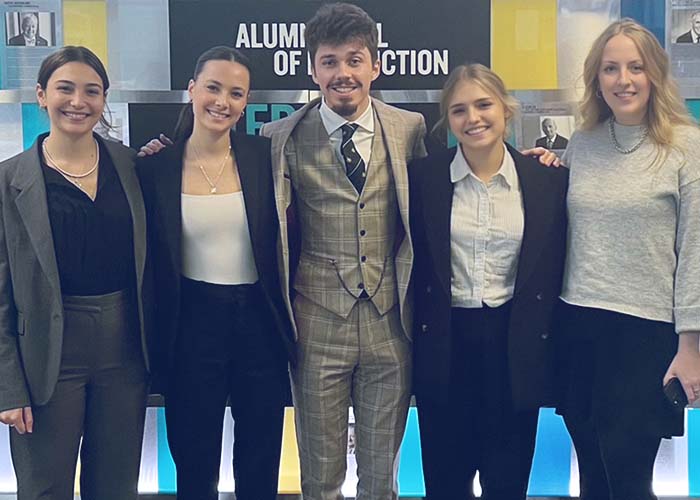 From left to right: Éléonore Chatigny, Catherine Laberge, Gonzague de Cordon, Camille Primeau, Kaileigh Hamilton-Browne
The University Competitions Service would like to thank the HEC Montréal Alumni Association for its generous financial contribution.
Find out more: