An innovative approach to telecommunications network migration
INFORMS Award for article co-written by Professor Maryam Daryalal
November 1, 2023
Professor Maryam Daryalal and her co-authors Dr. Hamed Pouya and Marc Antoine de Santis (Ciena) won the Best Paper Award in the Telecommunications and Network Analytics section of the 2023 INFORMS Annual Meeting that took place from October 15 to 18, 2023 in Phoenix (Arizona).
The award-winning publication, entitled "Network Migration Problem: A Hybrid Logic-Based Benders Decomposition Approach", deals with the complex migration process of telecommunications networks that frequently face technological advancements and need to upgrade their infrastructure. The study proposes an innovative operational research approach that has been tested on 6 real networks and involves exploring various large-scale optimization methods to address this migration.
"This award is not just a recognition of our work. It captures, more importantly, the enthusiasm and curiosity felt throughout the project, the joy of solving problems, and our spirit of collaboration," said Professor Daryalal. "It also underscores our desire to constantly push the boundaries in our field."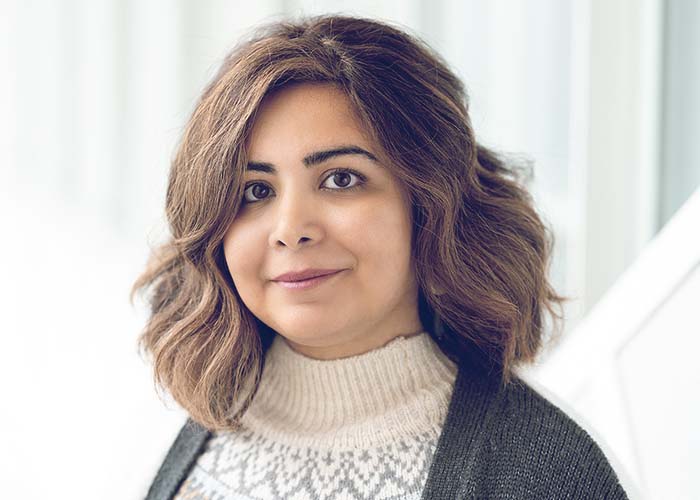 " />
About Maryam Daryalal
Maryam Daryalal is an Assistant Professor in the Department of Decision Sciences at HEC Montréal since 2022. She earned her PhD in Industrial Engineering from the University of Toronto. Among other things, the focus of her research is to develop innovative methodologies to solve sequential decision-making problems that arise under uncertainty in areas including the telecommunications industry, healthcare sector, and supply chain management. Other honors received by her include the Judith Liebman Award from INFORMS, the Connaught International Scholarship Award, and the Merit Award from Concordia University.
Find out more