Richard Déry named a Professor Emeritus
May 11, 2022
HEC Montréal has officially conferred the title of Professor Emeritus on Richard Déry as a tribute to his outstanding contribution to teaching, research, and the development and renown of the School. This distinction is reserved for retired faculty members who were in the service of the School for at least 10 years.
Decisive influence
An acknowledged expert in management epistemology, Richard Déry spent almost his entire career at HEC Montréal. He started as a student in the Bachelor's in Business Administration program, earned his Master's in Administration, and began his professional career in 1981 as a Faculty Lecturer.
He was then promoted through the ranks to become a Full Professor in 1999. He also served the School as an administrator, including as Director of the Department of Management and co-ordinator of various courses. Upon retiring in 2017, he could be proud of his decisive influence on many students and colleagues during his 38 years of service at HEC Montréal.
His former colleagues unanimously supported his appointment as a Professor Emeritus, underscoring his considerable intellectual and pedagogical contributions and his influence on the School's renown.
The Committee on honorary doctorates and professors emeritus noted that Professor Déry, who also holds a PhD in Management from Université Laval, "left no students or colleagues indifferent. An authentic and fascinating thinker for his students, he chose a multidisciplinary path that he considered essential in the field of management."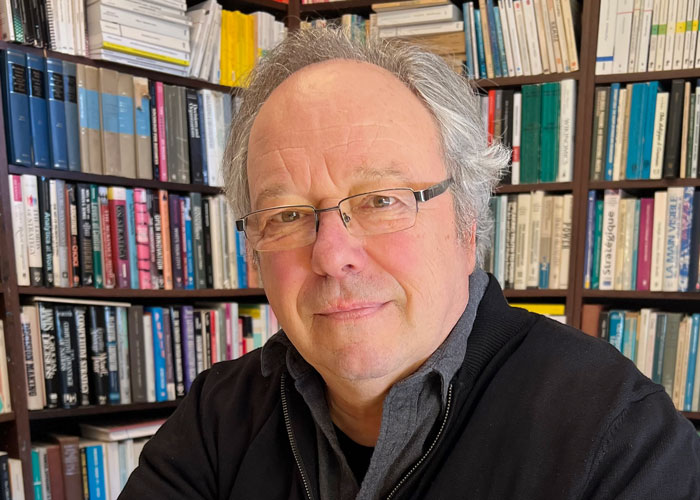 Richard Déry in few figures
In his 38 years at HEC Montréal, he taught over 130 courses in 5 programs at the undergraduate, Master's and PhD levels at the same time.
He created 7 basic courses.
He published 20 books, 2 of which received the François-Albert Angers Award for the School's best textbook and for over 10 years were considered essential references for management education in Quebec.
He also published some 15 scientific articles, including about 10 on epistemology.
He authored 3 continuing education tools, 8 textbooks and 3 virtual training tools.
He wrote or co-authored over 15 case studies.
In 2012, he won the Jean Guertin Award for Teaching Excellence.
From 2001 to 2012, Professor Déry's students, at all three levels, in 18 courses and 5 different programs, gave him an average rating of 3.89 (out of 4) for the quality of his teaching. He even received 24 perfect scores.
He supervised or co-supervised nearly 100 Master's and PhD candidates, many of whom continued to careers in academia, in Quebec and internationally.
Influence beyond the academic community
Professor Déry is renowned for his knowledge of management and his ability to debate ideas essential to understanding the contemporary world of organizations, and was frequently invited to speak at symposia in Canada and Europe.
He has also had a definite influence in the business world:
The teaching tools he developed have been used to train thousands of business leaders.
From 1990 to 2010, he helped train a huge number of caisse populaire managers.
He helped create 2 professional training programs for the Ordre des CMA and the Chambre des notaires.