Jean-Marie Toulouse receives the Order of Canada
January 10, 2022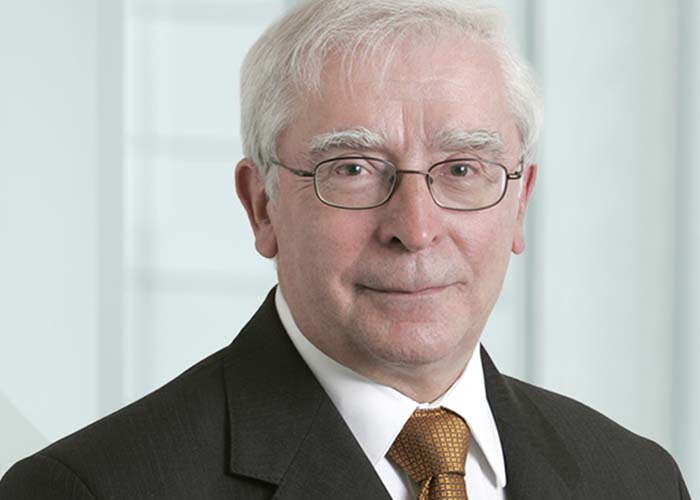 Jean-Marie Toulouse, Professor Emeritus and former Director of HEC Montréal, has been made a Member of the Order of Canada, one of the country's highest civilian honours. He received this distinction "for his leadership in the growth of HEC Montréal, and for his pioneering research in the fields of business and entrepreneurship."
The announcement was made on December 29 in a press release issued by the Governor General of Canada, Mary Simons. Professor Toulouse will be invited to receive his insignia at an official ceremony at a later date.
Created in 1967, the Order of Canada recognizes outstanding achievement, dedication to the community and service to the nation.
An outstanding figure in the history of HEC Montréal
Jean-Marie Toulouse made his career at HEC Montréal from 1973 until he retired in 2008. A former HEC Montréal Director (1995-2006), he was appointed a Professor Emeritus in 2010.
He was the School's first Director of Research, from 1975 to 1979. Starting in 1977, he also served as the first Director of the joint PhD program with Concordia and McGill universities and UQAM.
Over more than a decade at the helm of HEC Montréal, he made the School into a world-class institution, in particular by earning 3 international accreditations (AMBA, AACSB and EQUIS).
A major contribution to the field of entrepreneurship
Professor Toulouse holds a PhD in Social Psychology from the Université de Montréal, and made a tremendous contribution to winning recognition for entrepreneurship as a field of university study. In particular, he created Quebec's first MBA course in entrepreneurship, in 1976. He was the first holder of the Maclean Hunter Chair of Entrepreneurship, from 1988 to 1994, since renamed the Rogers–J.-A.-Bombardier Chair of Entrepreneurship.
His commitment to encouraging entrepreneurship, and his considerable support for business development in Quebec and to teaching management, earned him many other awards and distinctions over the course of his career.
Award of Excellence for a Professor-Entrepreneur from the Fondation de l'entrepreneurship (1991)
Award of Merit from the Association des diplômés de l'Université de Montréal (1993)
Medal from the Fondation Édouard-Montpetit (1995)
Fellow of the Royal Society of Canada (1997)
Officer of the Ordre national du Québec (2004)
Honorary PhD from the Université Jean Moulin Lyon 3 (2005)