Corporate governance: runner-up award for a paper in an international journal
June 16, 2022
Professors Cyrille Sardais and Josée Lortie (both from HEC Montréal) and Martin Blom (University of Lund, Sweden) were runners-up of the Corporate Governance: An International Review (CGIR) Best Paper Award 2021.
Entitled "Exit, voice, loyalty, and… disobedience: When a CEO opposes his principal", their award-winning paper analyzes the disagreements between a Chief Executive Officer (CEO) and his principal shareholder, based on the 3 main responses identified by economist Albert Hirschmann in his study of a dissatisfied customer (or member of an organization): loyalty, speaking out and defection (in this case, threat of defection).
"We have identified a 4th response that is very seldom explored in general: the CEO's disobedience towards his shareholder, which itself has taken very different forms during the decade under review. Another unique feature of our work consists in the use of archives since our 'case' took place between 1944 and 1955, which clearly explains how we were able to access such confidential and sensitive documents."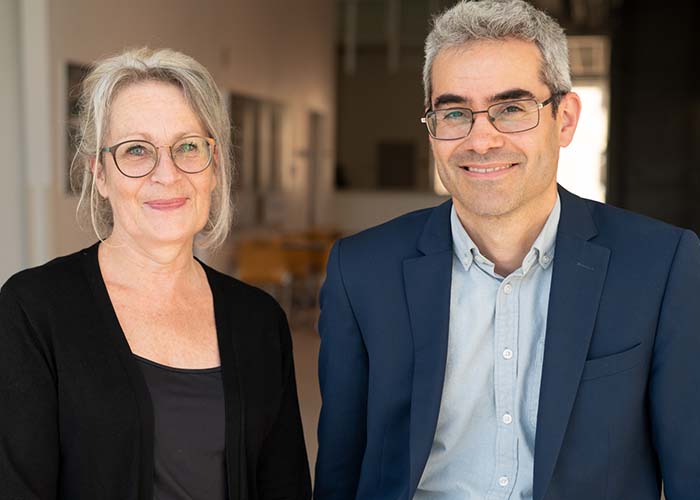 Josée Lortie and Cyrille Sardais.
About Cyrille Sardais and Josée Lortie
Cyrille Sardais is a Professor in the Department of Management, HEC Montréal, and Holder of the Pierre-Péladeau Chair of Leadership. With a PhD in Administration (DSc) from HEC Paris and a diplôme d'études approfondies in history and civilization (DEA) from the École des hautes études en sciences sociales (EHESS), he specializes in leadership, business history, decision, and management. He won the François-Albert-Angers Award in 2016 and 2019 for his books Le Management (with Richard Déry and Anne Pezet) and Petit traité de management pour les habitants d'Essos, de Westeros et d'ailleurs (with Marine Agogué).
Josée Lortie obtained her PhD from HEC Montréal. She is now a Visiting Professor in the Department of Management as well as an instructor at Executive Education, HEC Montréal. Among other things, she teaches management skills, leadership, and management of cultural and creative enterprises. She has been an entrepreneur for nearly 25 years in the world of gastronomy and is also associated with the Pierre-Péladeau Chair of Leadership
Find out more about the journal Corporate Governance: An International Review