Alain Gosselin named a Professor Emeritus
May 11, 2022
Alain Gosselin has been named a Professor Emeritus by HEC Montréal as a tribute to his outstanding contribution to teaching, research, and the development and renown of the School. This distinction is reserved for retired faculty members who were in the service of the School for at least 10 years.
His former colleagues in the Department of Human Resources Management enthusiastically backed his nomination, describing him in turn as a "great educator, a researcher with deep roots in professional circles, a builder, a leader, a generous and devoted colleague, and an ambassador for the School."
An acknowledged expert in the area of strategic management of human resources and talents, Professor Gosselin devoted himself wholeheartedly to the development and success of his department and of HEC Montréal throughout his career of nearly 40 years.
Outstanding involvement in the School
He holds a PhD in Human Resources Management from the University of Maryland and a Master's degree in Human Resources Management from HEC Montréal, where he started his career in 1981 as a lecturer. He was promoted to Assistant Professor in 1984, to Associate Professor in 1989 and Full Professor in 2000.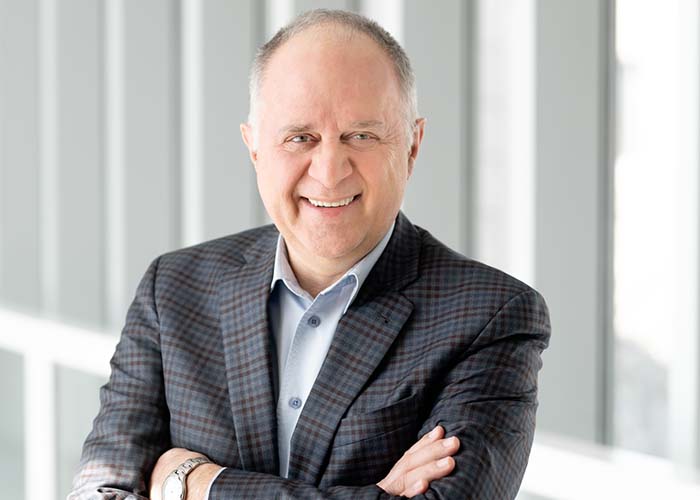 Over the years he developed many courses and played an active part in creating programs. Always concerned with providing quality training for future leaders, he supervised the work of more than 100 students and contributed to dozens of case studies. In 2007, HEC Montréal presented him with the Award for Teaching Excellence and, in 2012, the Esdras Minville Award.
A prolific author, he has many scientific articles, edited books and professional publications to his credit. He was also a member of the editorial committee of International Management magazine and Director and Editor-in-Chief of the Gestion journal.
Strong connections with professional communities
Professor Gosselin sat on many committees and boards at the School, as well as serving as Director of the Department of Human Resources Management. Thanks to his vision and continuing efforts, he succeeded in building bridges between the academic and practice communities.
A consultant for various national and international companies, an exceptional communicator with a gift for making subject matter accessible, he has spoken at over 100 events and been invited as an expert to countless roundtables, symposia and seminars, and is frequently sought by the media for his insights.
He was named a CRHA Fellow (2013) and Volunteer of the Year (2002 and 2008) by the Ordre des conseillers en ressources humaines agréés du Québec, and has been involved in many other professional organizations, including as President of the Administrative Sciences Association of Canada and Vice-President of the Ordre des conseillers en ressources humaines et en relations industrielles agréés du Québec.
He was the driving force behind the Quebec program to develop leaders in health and social services, and also worked tirelessly to make HEC Montréal a prime partner in executive education, particularly by playing a leading role in repositioning HEC Montréal Executive Education and as its Director from 2014 to 2017.
Even after he retired from teaching in 2019, he has continued to be involved with the School, as Director of the Collaborative Mindset module of the McGill – HEC Montréal EMBA, an advisor to the International Relations and Partnerships Department and a contributor to HEC Montréal Executive Education. He is also a member of the School's Ambassadors Club.