A DESS student receives a Pierre Péladeau Bursary for an innovative start-up
July 15, 2021
A HEC Montréal student is one of the recipients of the 2021 Pierre Péladeau Bursaries, awarded annually by the multinational Quebecor company to Quebec entrepreneurs enrolled in university programs.
Vincent Breton, a student in the Specialized Graduate Diploma (DESS) program in Business Administration, is one of the co-founders of Ethnocare, a start-up developing high-performance prosthetics for amputees.
He and his partners Louis-Philippe Garneau and Marc-Antoine Malouin-Lizotte, 2 Université Laval students, received a $50,000 bursary as 2nd prize in this competition aimed at stimulating start-ups in Quebec.
Ethnocare produces prosthetic liners that fit between the prosthesis and the user's skin. These Airstream Liners, integrating sports technology, are made of high-quality compressible and breathable fabric and incorporate a pneumatic expansion system for better adjustment.
The entrepreneurs are seeking to solve a number of comfort and adjustment problems that most amputees experience on a daily basis.
Clinical trials are in progress to test some of the existing prototypes, and the product is well on its way to being marketed. A patent application has also been filed and confirmation is expected in February 2022.
More information on the Pierre Péladeau Bursaries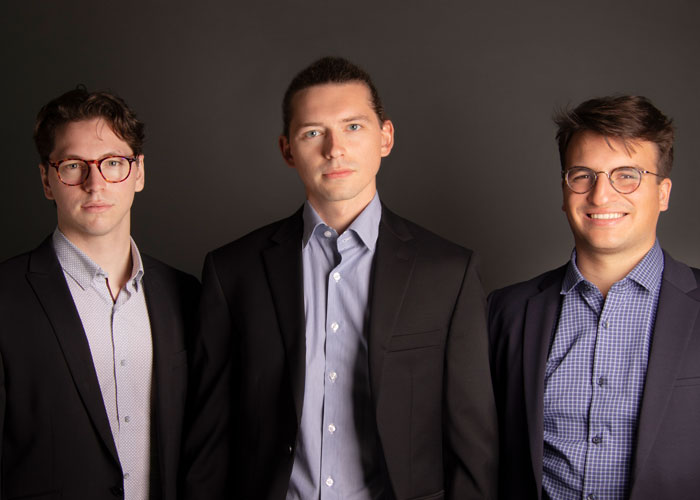 Ethnocare cofounders Louis-Philippe Garneau, Marc-Antoine Malouin-Lizotte and Vincent Breton.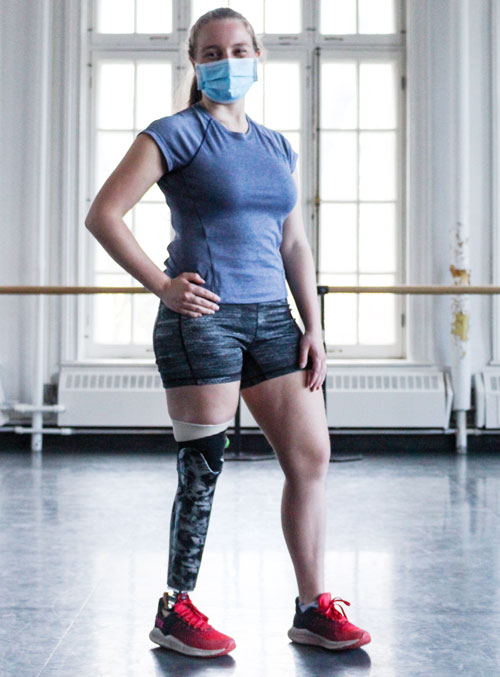 A user with one of the prototypes developed by Ethnocare.