Réal Labelle named a Professor Emeritus
December 20, 2021
HEC Montréal has officially conferred the title of Professor Emeritus on Professor Réal Labelle, as a tribute to his outstanding contribution to teaching, research, and the development and renown of the School.
This distinction is reserved for retired faculty members who were in the service of the School for at least 10 years.
"We believe that Professor Labelle made lasting contributions to HEC Montréal and leaves a legacy that reinforces our School's strategic positioning in the fields of financial accounting, governance and forensic accounting," noted the committee on honorary doctorates and professors emeritus in its recommendation that he receive this honour.
His colleagues in the Department of Accounting unanimously supported his candidacy, citing his major contributions to the education of young researchers and, more generally, to the teaching of accounting at the School.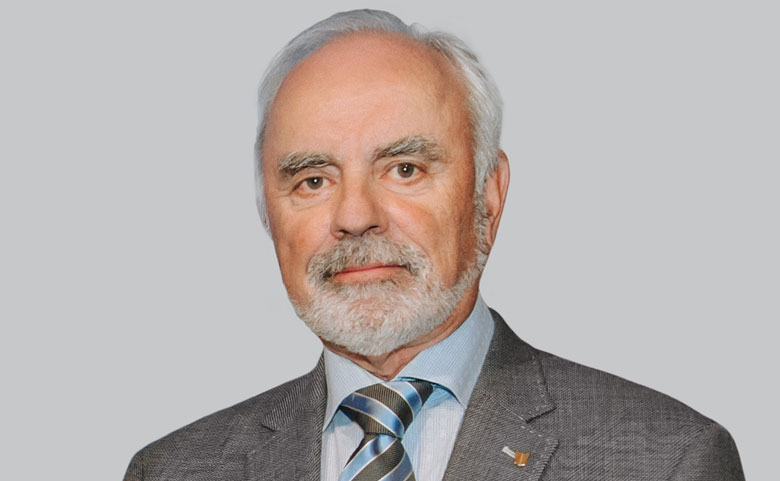 An impressive academic career
Réal Labelle holds a PhD from the Université Pierre-Mendès-France, in Grenoble, and an MBA from McGill University.
Before becoming a Professor at HEC Montréal, he held this position for nearly 20 years at the École des sciences de la gestion of the Université du Québec à Montréal. Throughout his career he was frequently a guest professor in other countries and at various Quebec universities.
He was recruited by the School as a Full Professor in 1996 and retired in 2014. He held the Chair in Governance and Forensic Accounting from 2002 to 2011 and the Stephen A. Jarislowsky Chair in Governance from 2011 to 2014.
He was also the founding President of the Association académique internationale de gouvernance and President of the Canadian Academic Accounting Association.
Distinctions
Even after he retired, Professor Labelle has remained very active, in the academic community and as an expert in the non-academic world. His knowledge and contributions have been recognized many times, in particular:
In 2015, he was appointed by the Quebec Minister of Finance to the Board of Directors of the Autorité des marchés financiers.
That same year, the Canadian Academic Accounting Association presented him with its George Baxter Award, for his outstanding contributions to the Association.
In 2019, he received the annual Yvan Allaire Medal from the Royal Society of Canada, in recognition of the quality of his research and publications in governance.
Influence in research
Professor Labelle has had a significant impact on the field of accounting and management research. He enjoys international recognition for his expertise in governance and his research into the role of financial information, forensic accounting and diversity in that field.
Over the years he directed or helped supervise 49 graduate students, at HEC Montréal and at other institutions.
A prolific author, he has upwards of 200 publications to his credit, including 13 scientific articles published since his retirement.