A researcher at the School wins an award for her work on intrapreneurship in SMEs
November 18, 2021
Rahma Chouchane, a Research Assistant with the National Bank | HEC Montréal Entrepreneurship Institute (IEBN), won the best empirical paper award at the 12th Congress of the Académie de l'Entrepreneuriat et de l'Innovation (AEI), an international scientific event.
The Congress was held online on October 13, 14 and 15. Ms. Chouchane won the award jointly with Étienne St-Jean, from the Université du Québec à Trois-Rivières (UQTR). The winners were chosen by a jury of university faculty from different countries in the French-speaking world.
The winning paper is titled Motivation au travail et adéquation personne-poste : une analyse qualitative comparée sur les intrapreneurs des PME.
Intrapreneurs are employees of a business who innovate, make changes or suggest new ideas within their organization.
The originality of this analysis lies in the fact that it describes different situations where an employee's intentions and intrapreneurial behaviour correspond and lead to the most self-determined motivations, i.e., where the employee acts because of personal choices, interests and pleasure. These situations result from the combination of different psychosocial factors that may be present in a business or workplace.
The conclusion is that a business can develop forced intrapreneurship, while at the same time retaining motivated and self-determined employees. This is possible, provided that employees are not worried and feel that they have the backing of the organization, regardless of their confidence in their own intrapreneurial skills.
This research illustrates the benefits of providing useful human resources management tools applicable to small and medium-sized enterprises looking to develop through intrapreneurship.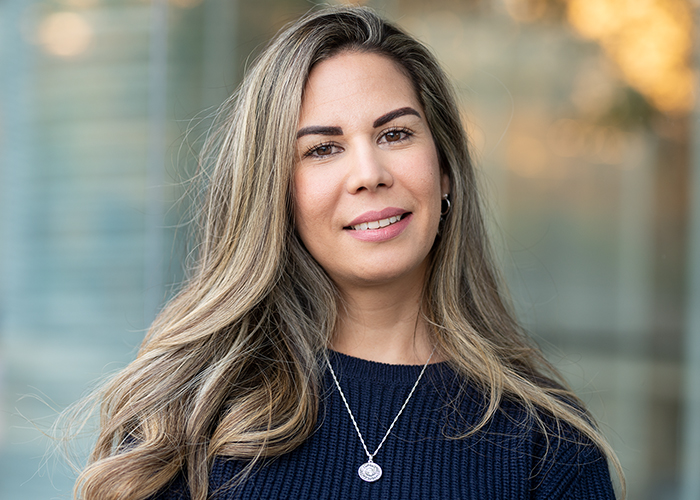 About Rahma Chouchane
Ms. Chouchane has been a Research Assistant III with the IEBN since May 2021. She holds a PhD in Business Administration from the Université de Tunis El Manar. Her doctoral dissertation, like her more recent work, dealt with psychosocial factors and intrapreneurial behaviours in SMEs. She also did 2 postdoctoral internships at the UQTR, the second with Professor Étienne St-Jean, a member of the Institut de recherche sur les PME (InRPME). Since the 2021 fall term, she has also been working as a Teaching Assistant at HEC Montréal.