Promoting a commitment to nature preservation
The School joins WWF-Canada's Living Planet @ Campus program
March 15, 2021
HEC Montréal has partnered with Living Planet @ Campus, a World Wildlife Fund (WWF-Canada) program. With the objective of engaging post-secondary students in activities that address the dual crises of biodiversity loss and climate change, campus partners organize and offer initiatives throughout the year that the student community can get involved in to ensure sustainable development.
As a result of this endeavour, HEC Montréal has become the 1st Francophone campus in Canada to associate with the program, and the 2nd campus partner in Québec, after Concordia University.
WWF-Canada is the largest international nature conservation organization in Canada. It is also present in 100 countries worldwide.
HEC Montréal had previously partnered with WWF-Canada in the context of an initiative-sharing project on conservation in an urban setting. This strengthening of the School's connection with the organization once again attests to its commitment to sustainable development and desire to offer students multiple experiences and opportunities along their path to becoming responsible leaders.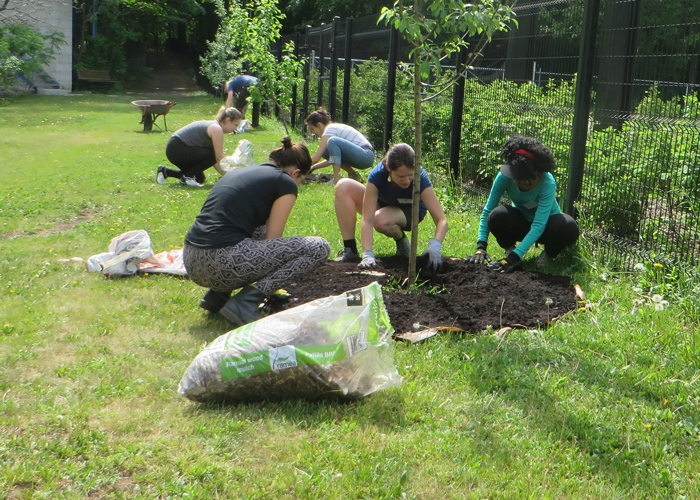 Archive photo of the Hectare urbain project.
Through the Living Planet @ Campus program, the School is committed to organizing a minimum of 3 events per year, enabling students to get involved and develop their knowledge and skills in environmental preservation. Some of these activities may be planned in partnership with other universities. The Office of Sustainable Development specifies that projects will be chosen in consultation with students, who are called upon to submit their ideas of initiatives on the themes of biodiversity and climate change.
In addition, student participation in such activities will be considered in attaining the Living Planet Leader title, a form of recognition that will be discerned by WWF-Canada to students who have demonstrated their engagement through volunteer participation in targeted activities, personal gestures, or even through university courses or work related to sustainable development. Upon earning the certification, students will be able to mention it on their CVs and LinkedIn profiles.
As a partner of Living Planet @ Campus, HEC Montréal will also benefit from the expertise and support of WWF-Canada in carrying out projects involving nature conservation objectives. Think, for example, of the expansion of the Hectare urbain gardens, situated on the roof and in surrounding areas of the Côte-Sainte-Catherine building.
Learn more about WWF-Canada's Living Planet @ Campus program