New MOOC on low-carbon energy management
edX platform
June 16, 2021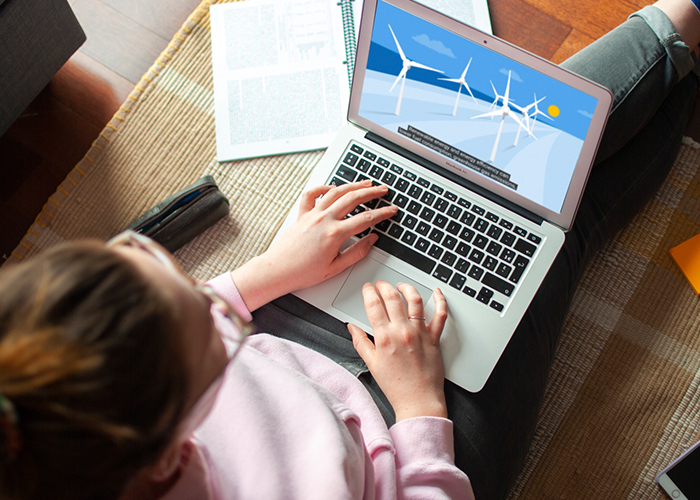 HEC Montréal is launching a brand-new online course on energy management that is open to all.
This MOOC (Massive Open Online Course), entitled Introduction to Energy Management Powered by RETScreen, is an initiative of e3c Hub: Environment, Energy and Circular Economy. Its purpose is to help companies combat climate change through effective energy management. Registration is now open on the edX platform, and the course will begin on June 30 in French and English.
Course participants will learn proven strategies that aim to reduce greenhouse gas emissions and encourage the transition to a low-carbon economy. The RETScreen Expert software is used throughout the course to provide accurate and informed analysis to facilitate clean energy decision-making. Developed by the Government of Canada, this unique tool has already earned a world-class reputation
"Sustainable development is one of the pillars of HEC Montréal's strategic plan," explains Jacques Robert, Professor and Director of the Pedagogical Innovation Transfer Office. "We are confident that this course will improve the skills of those involved in the fight against climate change."
Target audience
This course, which is offered free of charge and requires no prerequisites or prior technical knowledge, is for managers and professionals wishing to specialize in the management of issues and opportunities related to energy. It is recommended for expert advisors, engineers and consultants who wish to gain a better understanding of the organizational issues that affect energy management.
"Companies play a crucial role in the fight against climate change," says Pamela Sloan, Adjunct Professor and Co-director of the e3c Hub: Environment, Energy and Circular Economy. "They must find practical and measurable solutions to reduce their environmental footprint, and this training can help them do that."
Practical content, concrete applications
Firmly focused on the business world, the Introduction to Energy Management Powered by RETScreen is well suited to corporate management processes, thanks to its integration of the technical and managerial aspects of energy management. The solutions it offers can be implemented quickly and profitably.
Comprising 5 modules, each requiring 2 to 3 hours of work, the course uses state-of-the-art teaching methods and a wide range of learning tools: videos, demonstrations, interactive simulations, case studies, etc. It encourages active participation through practical exercises, knowledge tests and discussion groups.