Gilbert Laporte one of 5 Canadian scholars to receive a Killam Prize in 2021
February 5, 2021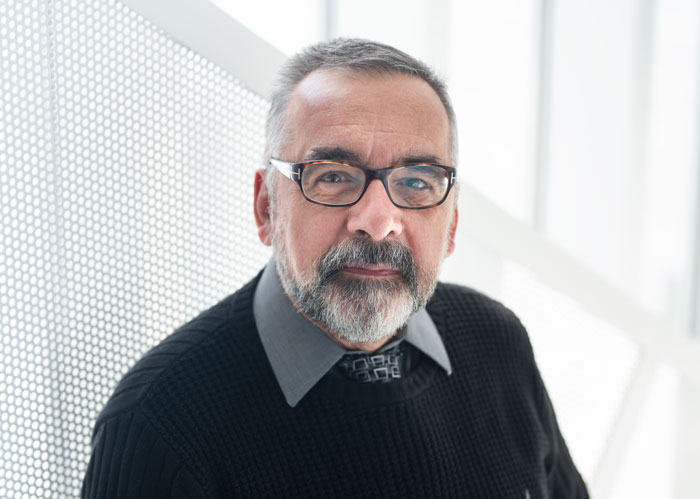 Honorary Professor Gilbert Laporte is one of the winners of the prestigious Killam Prize from the Canada Council for the Arts for 2021.
These prizes are intended to salute active Canadian scholars for their excellence in innovation and their contribution in 5 fields: humanities, social sciences, natural sciences, health sciences and engineering.
"This distinguished program recognizes active scholars and researchers who have dedicated their careers to pushing the boundaries of knowledge and meeting challenges faced in daily life," notes the press release published on February 3 by the Council for the Arts.
The winners are chosen by a peer assessment committee, and each prize is worth $100,000.
Gilbert Laporte won his prize in the field of engineering. On the web page describing the Killam program, he gives a few examples of the concrete impacts of his work:
"I have made many contributions that have improved the lives of Canadians, such as work schedules for police, firefighters and factory workers; the greenhouse gas-reducing impact of electric vehicles in road transport; and the City of Edmonton's current electoral boundaries set in 2009."
The Killam Prizes were created by the Killam Trust, funded through the generous bequest and donation of Dorothy J. Killam, in honour of the memory of her husband, Izaak Walton Killam.
About Gilbert Laporte
Professor Laporte earned a PhD in Operational Research from the London School of Economics in 1975. Before being named an Honorary Professor at HEC Montréal, he was a Full Professor of Operational Research and holder of the Canada Research Chair in Distribution Management, until August 2020.
He is now a Professor at the School of Management of the University of Bath, in the United Kingdom, and a Professor II at Molde University College, in Norway. He is also an Honorary Visiting Professor at the University of Liverpool and a Distinguished Professor at the Eindhoven University of Technology.
He is a member of the Interuniversity Research Centre on Enterprise Networks, Logistics and Transportation (CIRRELT) and the Group for Research in Decision Analysis (GERAD).
He was Editor of Transportation Science, Computers & Operations Research and INFOR. Over the years he has authored or co-authored 20 books and over 600 scientific papers on combinatorial optimization, mainly in the areas of vehicle routing, location, districting and scheduling.
During his career, Professor Laporte has received numerous awards and distinctions. Among the most recent honours:
a Doctorate Honoris Causa from the Université de Liège (2018)
a Prix du Québec, the Marie-Victorin Award, in engineering or natural sciences (2018)
appointed to the Order of Canada (2018)
elected as an international member of the National Academy of Engineering (2019)
made a Fellow of VeRoLog (Vehicle Routing and Logistics Optimization), a European research group (2019), and
made an Emeritus Member of the Canadian Operational Research Society (2020)
More information on the Killam Prizes