Supporting entrepreneurship in the black community
The School's entrepreneurial hub joins forces with Black Innovation Capital
November 30, 2021
The HEC Montréal entrepreneurial hub and Black Innovation Capital (BIC), a Canadian risk-capital firm, have announced a first 3-year partnership to support tech startups in Quebec founded by entrepreneurs from the black community. The 2 parties will be joining forces and building on their shared values in terms of inclusion, social impact and innovation to make it easier for seed-stage businesses to obtain financing.
Diversifying the Quebec entrepreneurial ecosystem
The School's entrepreneurial hub plans to serve as the go-to Quebec centre for recruiting entrepreneurs eligible for the BIC fund, from HEC Montréal programs and elsewhere. The fund has $10 million in financing available across Canada. Their partnership will also be a way of improving access to risk-capital financing know-how and practices for these business founders.
"Our team is proud to be associated with a renowned institution like HEC Montréal, one that shares our commitment to creating a more equitable and diversified ecosystem," says Lise Birikundavyi, BIC Principal and Fund Manager and the first black woman to manage a private risk-capital fund supported by institutional capital in Canada. The School's entrepreneurial hub offers useful tools and practical training for the entrepreneurs it supports, and this agreement is sure to help us reach our objective of offering quality assistance for our black francophone community."
Simplifying access to risk capital
This partnership means that entrepreneurs from the black community supported by the HEC Montréal entrepreneurial hub can now work with the BIC team, and also get help accessing other similar risk-capital firms in the BIC network.
"Our collaboration with financial partners and funds specializing in different sectors and communities, like BIC, helps us achieve greater equity in access to risk-capital financing for underrepresented groups like those in the black community," says Manaf Bouchentouf, Executive Director in charge of business support services with the HEC entrepreneurial hub.
"We provide general support," he adds. "We work with members of all communities in the same incubation or acceleration program. These two aspects of our work are complementary and let us fulfil our mission as a digital impact and inclusiveness gateway."
More information about the HEC Montréal entrepreneurial hub (in French)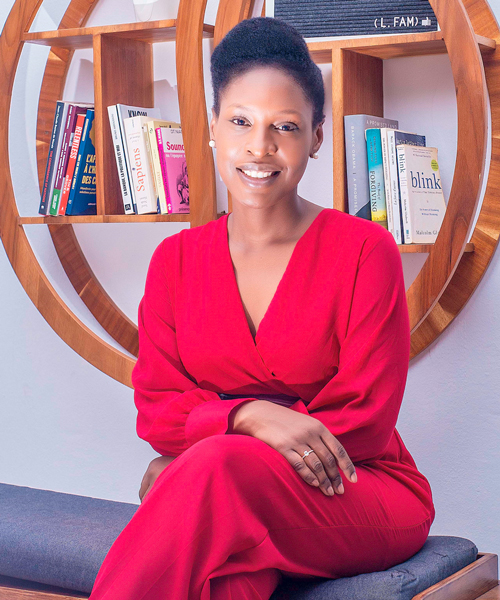 Lise Birikundavyi, Principal and Fund Manager, Black Innovation Capital