Elizabeth Eldridge is awarded the Best Thesis Award 2020
May 25, 2021
Elizabeth Eldridge, a Master of Science (MSc) Graduate in Global Supply Chain Management, has been awarded the Best Thesis Award 2020.
Entitled Overcoming the Poverty Trap Through Improved Input Sourcing, the thesis was co-directed by Marie-Ève Rancourt, Associate Professor at the Department of Logistics and Operations Management, and Ann Langley, Honorary Professor at the Department of Management.
This research project was conducted in collaboration with Farm Radio International, a Canadian non-profit organization working with community-based radio broadcasters across Sub-Saharan Africa, to improve smallholder farmers' knowledge on a variety of topics including agricultural techniques and rural development. The thesis focuses on how the organization of agricultural input supply chains contributes to the poverty trap for these farmers and how their challenges might be overcome.
This thesis made a good impression on the jury with its innovative approach and grounded theory methodology which enabled the author to analyze the issues based on the experiences and reality of smallholder farmers.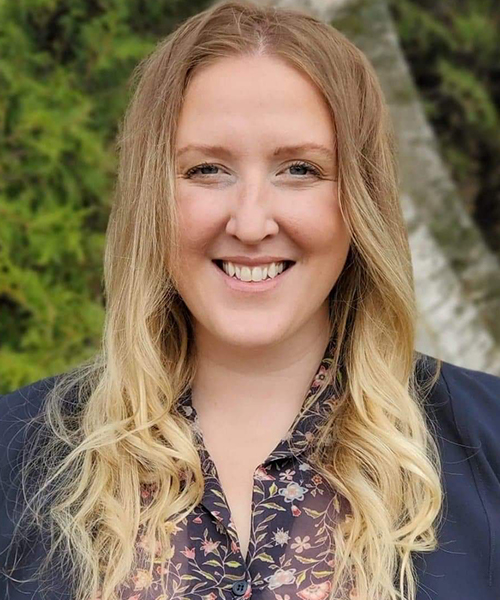 Practical Benefits
This study's main findings identified 4 interconnected dimensions of the smallholder environment: unequal power dynamics, accessing resources and quality inputs, access to information and support, and trade-offs and decision making. These dimensions generate a persistent cycle that restricts farmers' access to resources, quality inputs, information, and support within an environment that is riven with risk, and where they are nearly powerless in their business relationships.
"Our research offers practical recommendations suggesting that collaborative efforts focused on specific variables could better balance the power dynamic between actors over time and create more opportunities for smallholder farmers to take control over their activities to improve their livelihoods and overcome poverty."
The results are being developed into a multi-part series that is intended to be broadcast across Sub-Saharan Africa through Farm Radio International's radio partners. This will help thousands of farmers across the continent in better understanding their role in a larger system, the opportunities that exist, and how to engage in sound, deliberate, and viable business practices.
Congratulations to Elizabeth Eldridge and to the 16 other finalists of the Best Thesis Award 2020 for their excellent work.
| | |
| --- | --- |
| NAME | SPECIALIZATION |
| Mathieu Bérubé | Transformation numérique des organisations |
| Félix Blanchette | International Business |
| Marc-Antoine Brière | Stratégie |
| Valérie Choinière | Développement organisationnel |
| Andreas Clark | International Business |
| Mélanie Dufour | Développement organisationnel |
| Angélique Emeric | Stratégie |
| Dimitris Giamos | Gestion des ressources humaines |
| Félix Giroux | Expérience utilisateur en contexte d'affaires |
| Marianne Laurin | Économie appliquée |
| Martine Lauzier | Management, stratégie et entrepreneuriat |
| Samuel Léveillé | Ingénierie financière |
| Sine Juul Ritz | International Business |
| Isabelle Roberge-Maltais | Gestion des ressources humaines |
| Louis-Philippe Savaria | Développement organisationnel |
| Milan Suere | Marketing |