Over half a million for research infrastructure in AI and economics
John R. Evans Leaders Fund
August 26, 2020
A substantial grant has been awarded by the John R. Evans Leaders Fund of the Canada Foundation for Innovation (CFI) to two research infrastructure projects being conducted by professors of the School.
Both these grants, which have just been publicly announced, add up to a total of $538,611 for the School.
The infrastructure required for these two projects – state-of-the-art computer equipment – is funded equally by the CFI and the government of Quebec, in addition to private sector investments.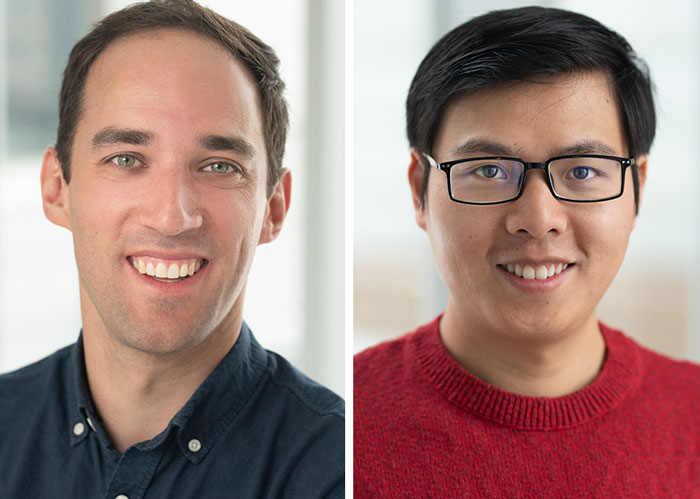 Laurent Charlin and Jian Tang
Artificial Intelligence
One of the two projects, funded to the tune of nearly $357,000, involves professors Laurent Charlin and Jian Tang, who specialize in artificial intelligence. Their research focuses on developing models of complex user preferences for recommendations using deep learning.
Laurent Charlin and Jian Tang are working on developing recommender systems by using the latest advances in the field of deep learning. Their work will primarily focus on modelling social and dynamic affinities between users with graphic neural networks.
Recommender systems are used to customize the user environment by providing the right products or services at the right time. They have applications in a variety of fields including e-commerce, marketing, and healthcare.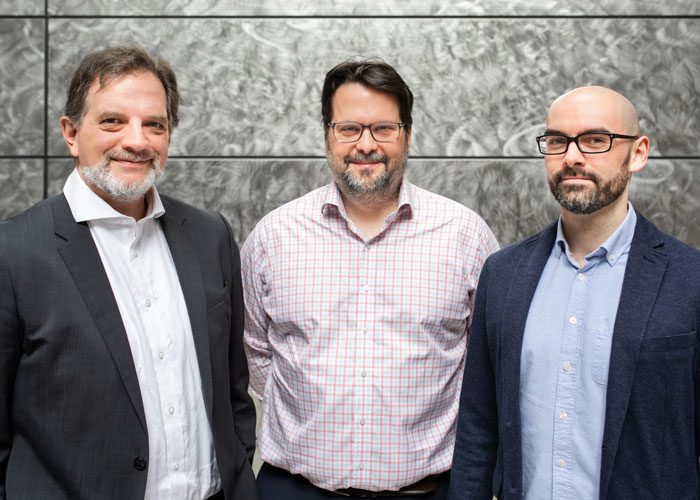 RSI Professors Martin Boyer, Pierre-Carl Michaud and Philippe d'Astous
Behavioural Economics
The other project, which has been awarded nearly $182,000 in funding, is conducted by the Retirement and Savings Institute (RSI) team, under the direction of Professor Pierre-Carl Michaud. It involves high-efficiency computing for behavioural economic analyses of large proprietary microdata sets.
This data comes from organizations with which the RSI team has current and future agreements. High-performance IT equipment is required for safe analysis and storage.
Researchers from the RSI will use this data and equipment to study various financial decisions of households such as retirement, credit and debt or insurance. They will do this by using cutting-edge econometric-based methods, augmented by machine learning. Their goal is to understand the financial behaviours of individuals and thus enable the creation of tools that can help them make optimal decisions.
Learn more about the John R. Evans Leaders Fund of the Canada Foundation for Innovation