The library launches Sofia
A unified catalogue for all Quebec university library collections
July 2, 2020
The HEC Montréal library is launching the new Sofia platform on Thursday, July 2. The catalogue, covering all Quebec university libraries, will be accessible from the School's library website.
The project, launched in 2014, brings together all 18 Quebec universities, both French- and English-speaking. Sofia combines their collections, comprising over 20 million items, to offer simplified, intuitive and bilingual access to a vast range of resources. The new catalogue also replaces the integrated library management systems specific to the various institutions.
The name "Sofia" was chosen by the library subcommittee of the Bureau de coopération interuniversitaire (BCI) because it evokes wisdom and knowledge. Sofia also represents the human side of libraries and the diversity of Quebec's university community, since it is pronounced the same way in French and English and in many other languages.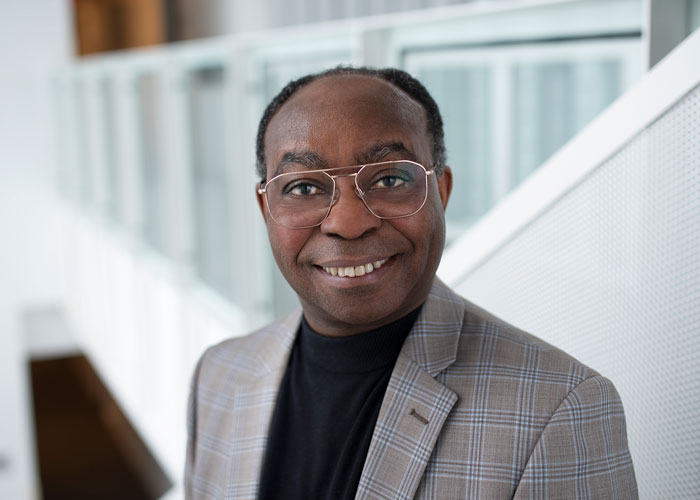 The Library Director Bernard Bizimana.
« This new interface will facilitate access to all the resources in our university libraries, and boost the circulation of materials. For instance, users at HEC Montréal will be able to extend their searches to the entire UQAM collection or that of any other Quebec university, », said Library Director Bernard Bizimana.
Mr. Bizimana, one of the driving forces behind the project, was just recently appointed Chair of the BCI library subcommittee. During his term, over the next year, he will work to expand the new platform by adding new applications to offer users more services, including ways of managing search data, access to geospatial datasets and support for disseminating research findings.
« This is a great achievement for the library and Department of Information Technologies staff who were involved in introducing Sofia. It called for tremendous determination and hard work, under extremely difficult conditions owing to the pandemic,  » he adds.
Note that the summer months will give the School community time to get used to the new system. Although the library is physically inaccessible to users for the moment, a number of remote services are still offered, including the partial scanning of documents and access to digital collections. Faculty members can also have materials they wish to borrow delivered to their offices.