Professor Emeritus Jacques Filion Recognized for an Article
Outstanding contribution to the journal RIPCO
February 28, 2020
An article by Professor Emeritus Louis Jacques Filion has been selected as one of the most influential publications by the Revue Internationale de Psychosociologie et de Gestion des Comportements Organisationnels (RIPCO) – International Journal of Psychosociology and Management of Organizational Behaviors.
The review underscored the impact that his article Les représentations entrepreneuriales : un champ d'études en émergence (Entrepreneurial representations: an emerging field of study) has had on the management science community as well as its contribution to knowledge in the field of organizational behaviour. The article was published in 2008 as the introduction to an issue of the journal on the same theme. It has become one of the most cited articles on the subject in the French-speaking world.
In his article, Professor Filion shows that the entrepreneurial representation approach plays a key role in helping entrepreneurial actors to structure their thoughts in order to define their activity systems and improve their practices. The article suggests some new notions, such as management of self-space and other people's spaces.
About Louis Jacques Filion
Louis Jacques Filion obtained an MBA in 1976 and became a faculty member at HEC Montréal in 1993. He was Director of the Rogers-J.-A.-Bombardier Chair of Entrepreneurship for 21 years, from 1995 until his retirement in 2016 and was also the driving force behind the creation of the Centre d'entrepreneurship HEC-Poly-UdeM in 1996 and the Department of Entrepreneurship and Innovation in 2014.
Professor Filion's profound influence has done much to promote and develop entrepreneurship as a field of study, both in Quebec and throughout the world. The many awards he has earned, some of which are listed below, are a testament to this achievement:
Lifetime Achievement Award from the Canadian Council for Small Business and Entrepreneurship (2004)
Wilford White Fellow from the International Council for Small Business (2005)
Julien-Marchesnay Award from the Association internationale de recherche en entrepreneuriat et PME (2006)
Title of Honorary Expert Scientific Collaborator from the Agence universitaire de la Francophonie (2006).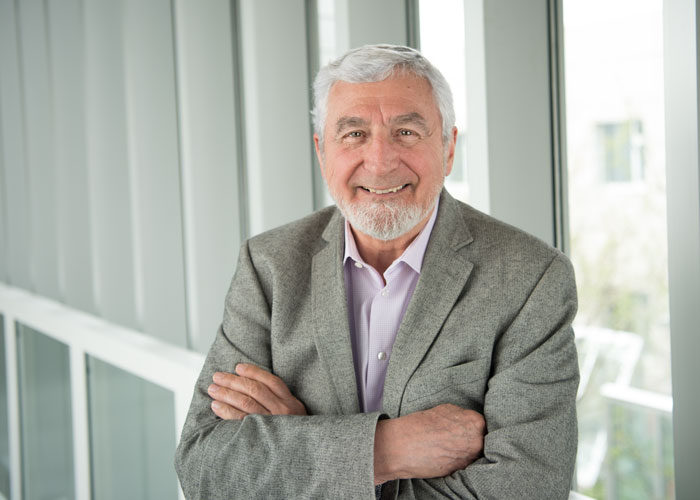 Professor Filion is a prolific author, publishing more than one hundred papers over the course of his career and 25 books, some of which have been best-sellers in France and Quebec. He has also authored or co-authored more than 200 case studies and roughly a hundred pedagogical documents. He has presented dozens of conferences across five continents.