THE AWARD FOR TEACHING EXCELLENCE GOES TO JACQUES ROY
December 10, 2020
The School has saluted the exceptional career and teaching contribution of Full Professor Jacques Roy, by presenting him with the 2020 Jean Guertin Award for Teaching Excellence.
Professor Roy, Director of the Supply Chain Forum that he founded in 2004 and of the CHAÎNE research group, holds an MBA and a PhD in Administration from HEC Montréal. Since he started at the School in 2001, he has unquestionably made an exceptional contribution to the Department of Logistics and Operations Management, as well as to the renown of the School and its whole community.
Creator of key programs and courses
In addition to heading the Department of Logistics and Operations Management from 2004 to 2007 and from 2011 to 2014, and the MBA program in 2019–2010, he has designed and adapted many courses and programs, including
Since 2002, he has also served as Co-Director of development programs in supply chain management at the École des dirigeants executive training centre, where he has created and led several new seminars.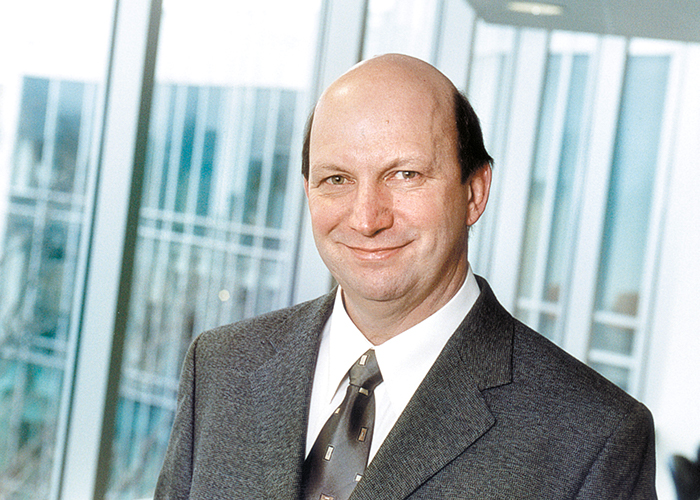 A remarkable teaching career
During his impressive career at the School, Professor Roy has given 11 different courses in 4 programs. He has directed nearly 100 PhD and Master's students, in addition to many supervised projects for the Specialized Graduate Diploma (DESS), MBA and EMBA.
Professor Roy's teaching skills are highly appreciated, as his evaluations show. His students particularly praise his excellent mastery of the material, his ability to convey his enthusiasm for the subjects he teaches, and his ability to link theory and practice, as these two testimonials show :
"It has been 7 years since my graduation from HEC Montréal and Dr. Roy has always made himself available through these years. He has provided valuable mentorship and support and has helped me make the best career choices (…)"
– Paris Dastjerdi (HEC Montréal 2014), Senior Consultant, Deloitte
"Thanks to his technical knowledge, teaching materials and clear presentations, the participation of professionals in classes and the many case studies he has written, he served as an excellent bridge for me between the academic and business worlds."
– Léo Vincenti (HEC Montréal 2016), Director of Operations, SSENSE, co-recipient with Professor Roy of the award for the best case published in the International Journal of Case Studies in Management in 2016–2017
Close links with the business community
Professor Roy has co-authored more than 20 original cases in all, most of them published in that journal. For his many positions and responsibilities certainly have not prevented him from devoting considerable time to developing teaching materials, including numerous cases and videos. His practical knowledge of the field and his close contact with figures in the industry have allowed him to forge bonds with the business world and provide plenty of useful concrete examples for students.
In addition to having been invited as a chair, speaker or moderator at upwards of one hundred conferences over the course of his career, he is frequently sought by the media for his talents as an expert and communicator. Indeed, in 2008 HEC Montréal presented him with the Esdras Minville Award in recognition of his exceptional contribution to the School's renown.