Alireza Ahmadsimab one of the Best 40 Under 40 MBA Professors
Poets & Quants ranking
May 12, 2020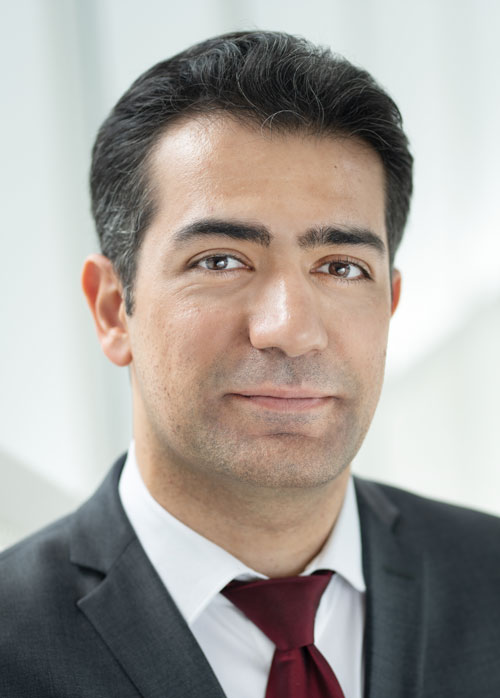 Alireza Ahmadsimab, an Assistant Professor in the Department of Management, has made the eighth annual Poets & Quants Best 40 Under 40 Professors ranking, for the exceptional quality of his teaching and research.
He is the first HEC Montréal professor to be included on this list, as well as the only one from a Quebec university this year and only the second in the history of this ranking. Moreover, just one other professor from a Canadian university is on this year's list.
"This achievement is especially gratifying for me, since the nominations came from students, colleagues and administrators at universities where I've studied or taught," he noted. "The recognition of being included on this prestigious list, alongside other top researchers, boosts my confidence and encourages me to work even harder going forward, in both my teaching and my research."
A highly rigorous selection process
This year, Poets & Quants received over 2,000 nominations of professors under age 40 and started by considering 160 of them. Each one was scored in two categories:
Teaching – awards and distinctions, grants, recommendations by students and peers
Research – number of Google Scholar citations, research awards and grants, media appearances based on research and the impact of research
The committee selected about 60 professors and then narrowed the list down to 40.
With over 150 nominations this year from university students, colleagues and administrators, Professor Ahmadsimab in fact achieved the highest score of all professors in the Teaching category. Students praised his openness and his care and desire to help them achieve their goals, among other qualities.
About the winner
Alireza Ahmadsimab has been a Professor at the School since 2018. He holds a PhD in Business Administration from the ESSEC Business School (France) and a Master's in Business Administration from the Sharif University of Technology, in Iran. His current research focuses on strategic alliances between artificial intelligence start-ups and large companies. He has been published in journals on the Financial Times list of the 50 top journals. In 2015, he received two Best Paper Awards: one from the Eastern Academy of Management and the other from the Administrative Science Association of Canada.
Read the Poets & Quants profile of Professor Ahmadsimab