Research flourishing at HEC Montréal in 2017–2018
March 22, 2019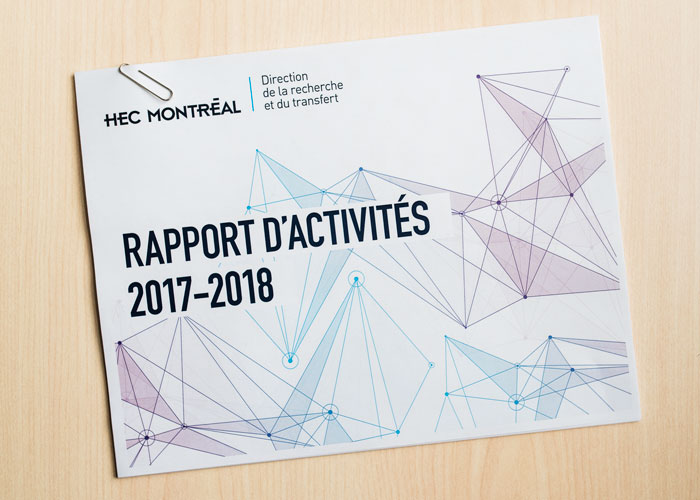 A significant increase in research funding, a success rate with granting agencies higher than the national average, five new chairs… this has been an excellent year, as shown by the 2017–2018 report recently published by the HEC Montréal Research and Knowledge Transfer Office.
These achievements are clear indications of advances in management research at HEC Montréal, and the impact of work by the School's professors on the business community and practitioners.
Growth in funding
The 2017–2018 year was marked by a 40% increase in research funding, for a total of $27.5 million, thanks in particular to two infrastructure grants from the Canada Foundation for Innovation.
In addition, the School welcomed not only its first industrial chair, but also four other new research chairs, including two Canada Research Chairs.
Granting agencies: a remarkable success rate
For all major granting agency competitions, researchers at HEC Montréal continued to maintain an average success rate of 51% over five years, above the provincial and national averages.
Research publications
In 2017–2018, the School's researchers made their mark with:
221 scientific or professional publications
24 papers in the Financial Times and University of Texas in Dallas lists
150 editorial roles
95 books and chapters published
Research and knowledge transfer at HEC Montréal in a few figures
293 professors and researchers
26 HEC Montréal research chairs
28 research and knowledge transfer units
7 Canada Research Chairs
26 research professorships
5 journals published:

L'Actualité économique
International Journal of Arts Management
Gestion
Management International
International Journal of Case Studies in Management