This year's Gérard Parizeau Award goes to Claude Montmarquette
September 26, 2019
HEC Montréal has presented the 2019 Gérard Parizeau Award to Claude Montmarquette, Professor Emeritus of Economics at the Université de Montréal.
The prestigious award, accompanied by a cash prize of $30,000, is presented alternately by HEC Montréal and the Université de Montréal. This year it salutes Professor Montmarquette's exceptional contribution in the field of economic issues related to education.
Professor Montmarquette considers education to be central to individuals' freedom and a contributor to economic growth, as well as a tool for promoting equal opportunity.
He delivered an address at the award ceremony, on September 25 at HEC Montréal, speaking on public and private investment in education as one of the basic elements of human capital.
About Claude Montmarquette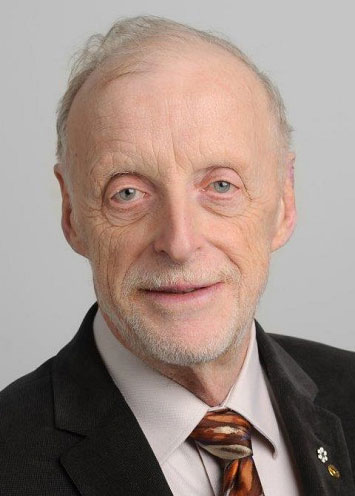 Professor Montmarquette holds a PhD in Economics from the University of Chicago. He is a CIRANO Fellow (Centre for Interuniversity Research and Analysis on Organizations).
As a Professor at the Université de Montréal, he held the Caisse de dépôt et placement du Québec Chair in Experimental Economics and was CIRANO President and CEO for more than seven years.
He has written or edited 10 books, 80 scientific papers and over 60 public policy papers.
Over the course of his career, Professor Montmarquette has received many distinctions:
member of the Royal Society of Canada
member of the Order of Canada
Queen's Jubilee Medal from Queen Elizabeth II
Commander of the Ordre de Montréal
Officer of the Ordre national du Québec in 2019
About the Gérard-Parizeau Fund and Award
The Gérard Parizeau Fund was created in 2000 as a tribute to Gérard Parizeau, an outstanding figure in the Quebec insurance industry.
The Fund presents the Gérard Parizeau Award to researchers, professors or other leading lights in the fields of management, economics or history, in recognition of the value and originality of their thinking and their work.