Ann Langley honoured for her scientific contribution
Honorary Member of EGOS
August 29, 2019
Professor Ann Langley was named an Honorary Member of the European Group for Organizational Studies (EGOS) at the association's latest colloquium, in Edinburgh, in July.
EGOS is an international association of scholars dedicated to advancing knowledge about organizations and their operation.
The title of EGOS Honorary Member, created in 1998, is intended to honour scholars for their pioneering and lasting contributions to advancing knowledge. Just one new honorary member is designated every year; there are now 21, including Professor Langley.
This is a rare and prestigious distinction for the HEC Montréal Professor, who is already renowned worldwide for her contribution to the study of organizational processes. Her research and expertise are particularly valued in the areas of strategic processes in organizations and organizational management in the health field.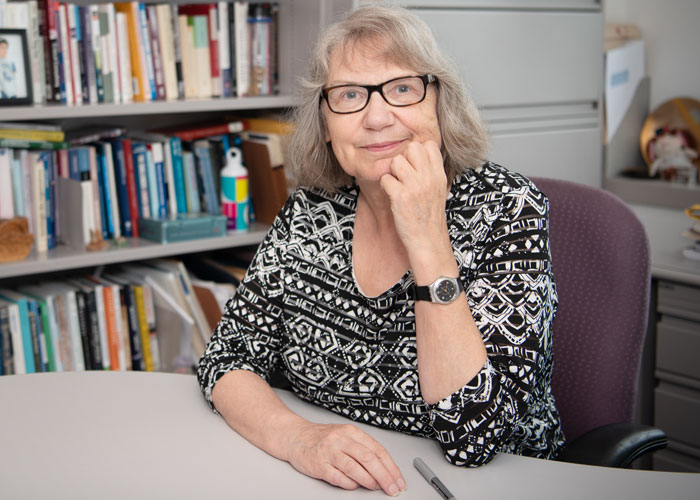 Ann Langley's career in brief
Professor Langley holds a Master's in Operational Research from the University of Lancaster and a PhD in Administration from HEC Montréal. She has been a Full Professor in the HEC Montréal Department of Management since 2000. She also holds the Chair in Strategic Management in Pluralistic Settings.
Over the course of her career, she has received many awards and distinctions, including honorary doctorates from the Aalto University School of Business (2016) and the Norwegian School of Economics and Business Administration (2011).
Professor Langley has been a Fellow of the Academy of Management since 2017 and a Fellow of the Royal Society of Canada (Academy of Social Sciences) since 2010.
Her research has been widely cited in the scientific literature, with over 18,500 Google Scholar citations, giving her an h index of 52.
Read the laudatio for Ann Langley by Professor Paula Jarzabkowski, of the Cass Business School in London, published on the EGOS website.