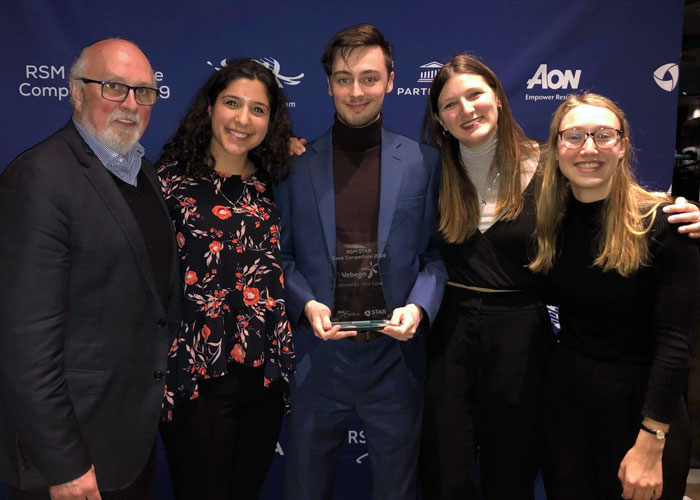 René Gendreau, Marianne Gélinas, Alexandre Minville, Frédérique Lalonde and Florence Normandin.
HEC Montréal Bachelor's in Business Administration (BBA) students took 1st place in the ten-hour case, one of three parts of the RSM Star Case Competition. The event was held in Rotterdam, in the Netherlands, from April 10 to 17.
The winning team of Marianne Gélinas, Frédérique Lalonde, Alexandre Minville and Florence Normandin was coached by Professor René Gendreau.
This is the second straight year that the School has done well in this international case study competition bringing together twelve university teams.
In the part of the competition won by our students, competitors had ten hours to come up with and present a solution to a strategic human resource management problem. The goal was to help the VEBEGO company reduce risks related to its employees' health.
The School's team suggested a two-step strategy. It recommended that the company first create a new job category so as to centralize risks, and then launch a mentorship program to reduce risks.