2019 Concours Relève: two brilliant performances
1st place in marketing, 2nd in communication
May 13, 2019
Two teams of students from HEC Montréal's Bachelor's in Business Administration distinguished themselves at the 2019 Concours Relève. The school won first place in the marketing component and second place in the communication category.
Relève Marketing
The winning group in marketing was made up of Laura Corriveau, Delphine Dagenais, Anne-Marie De Grandpré, Francis Janelle, Marie-Olivier Mangin and Noëmie Voulaz. They were supervised by Annie Guérard.
For the purposes of the contest, the team had to carry out a fictitious mandate with the Kombi winter clothing brand. This involved increasing the market share of adult accessories outside Quebec.
The jury stated that it had awarded first place to HEC Montréal for "[its] interpretation of the problem, and creativity of its overall approach".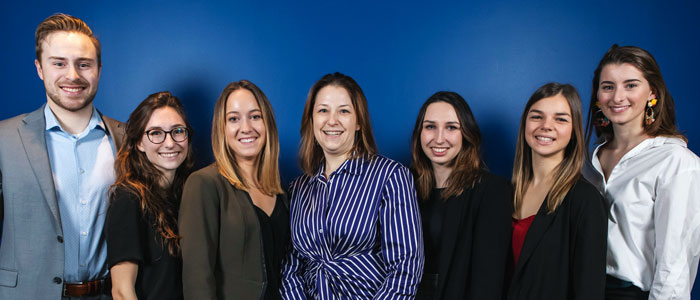 Francis Janelle, Anne-Marie De Grandpré, Laura Corriveau, Annie Guérard (Full-time Lecturer), Marie-Olivier Mangin, Delphine Dagenais and Noëmie Voulaz.
Relève Communication
The students who participated in the Relève Communication contest were Francis Cardinal, Louise Faudeux, Tristan Rochette, Antonin Roy, Joannie Sauvageau and Karolanne Théroux. They were trained by René Gendreau.
Their mandate was to position the Sports Experts brand favourably among young Quebec adults.
The jury highlighted the excellence of strategic thinking among the five participating teams in this contest.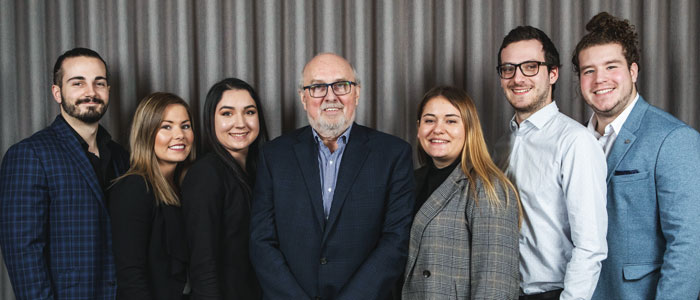 Francis Cardinal, Joannie Sauvageau. Karolanne Théroux, René Gendreau (Professor), Louise Faudeux, Antonin Roy and Tristan Rochette.