1st place in the Quebec finals of the CFA Institute Research Challenge
March 26, 2019
A team of five HEC Montréal students took 1st place in the Quebec finals of the CFA Institute Research Challenge, on February 22, in Montréal. The HEC Montréal delegation consisted of Olivier Chaine, Gabriel Hamelin, Philippe Proulx-Rocray, Samuel Vallée and Philippe Vézina-Tardif.
The CFA Challenge is a student competition held by the CFA Institute. Participants are tested on their skills in researching and conducting a financial analysis of a given company, so as to make recommendations on buying or selling publicly traded stocks.
In the first stage of the competition, in January, participants submitted written reports. The four winning teams at that point were invited to make a final-round presentation before a jury.
This year, the organizers chose CAE, which offers training and simulation solutions in aviation, defence and health, as the subject for the competition.
The students' analysis, including various economic factors and a portrait of the industry, led them to conclude that CAE stocks were undervalued. They felt that investors could turn a profit by buying CAE shares.
"I'd say that what helped us was our very detailed knowledge of the company's strengths in comparison with its competitors and what it can do to maintain its advantages in the future," explained Philippe Proulx-Rocray.
In preparing for the competition, the School's team was coached and supported by Full-time Lecturer Jean-Philippe Tarte.
This 1st-place finish means that they are headed for the Americas regional competition and possibly the global finals. Both events will be held in New York City, one after the other, from April 23 to 25, 2019.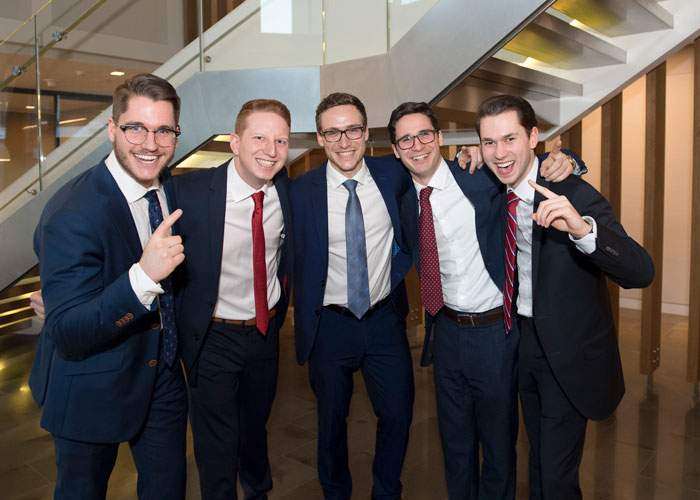 Samuel Vallée, Olivier Chaine, Philippe Proulx-Rocray, Gabriel Hamelin and Philippe Vézina-Tardif. Credit : Moca photo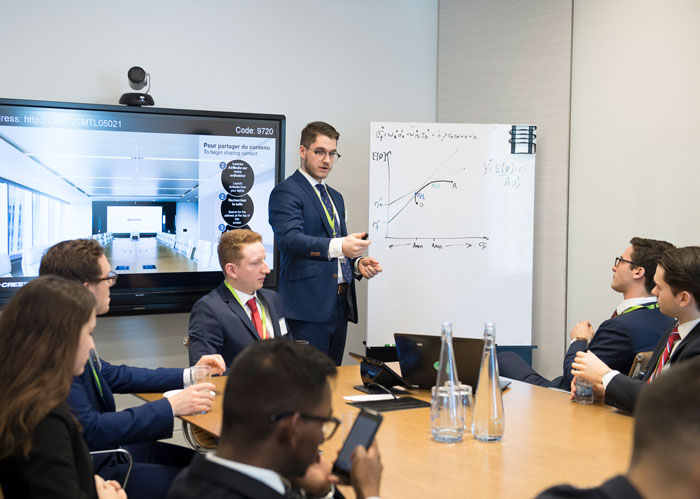 Credit : Moca photo