Saluting the excellence of the next generation of women in finance
Claudianne Delorme wins an AFFQ Relève award
February 21, 2018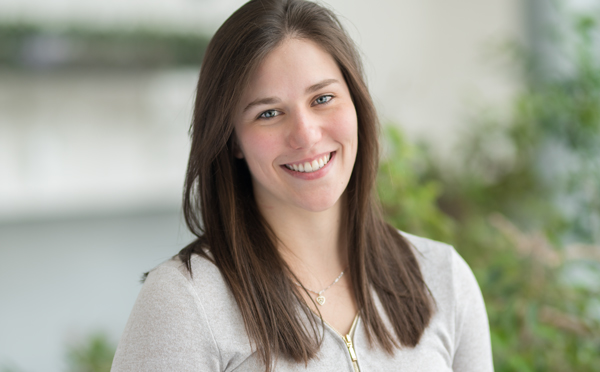 Claudianne Delorme has been playing hockey since she was 4 years old. She knows all about competition, pressure, and how it feels to be a woman in a predominantly male environment. "You'd be hard put to find anyone more competitive than me," she grins.
The MSc in Management – Finance student will receive one of this year's three Relève awards from the Association of Québec Women in Finance (AFFQ), for her excellent university grades.
The award will be officially presented on April 11, 2018 at the annual Gala des Talentueuses, bringing together hundreds of professionals from the business community to salute the achievements of women in finance who have distinguished themselves during the year. The award comes with a paid three-month internship with RBC Royal Bank.
Shining in the classroom – and on the ice
"I've always had a gift for numbers. What I love about finance is the analytical side. I like using financial analysis tools to solve a problem. It's all about logic," she says.
Claudianne's involvement in sports also helped earn her the award. Her passion for hockey led her to play defence for the Carabins hockey team throughout her undergraduate years.
She managed to complete her program in three years, in fact, despite the 20 or so hours she spent on the ice every week. She has cut back on her training in the past year, to allow her to concentrate on her Master's studies.
An award that opens doors
Claudianne's excellent academic and sports performances already won her two scholarships during her undergraduate studies: one from the HEC Montréal Foundation, in 2014, and one from the Association des diplômés HEC Montréal, in 2015.
This award will also give Claudianne her first professional experience and let her get a foot in the door in the banking industry, where she hopes to make her career.
In the meantime, she is working on her Master's thesis, looking at the impact of executives' profiles on their risk management decisions. She is also preparing to write the first level of exams toward the title of Chartered Financial Analyst (CFA), in June 2018.