National Bank Partners With CDL-Montreal
February 15, 2018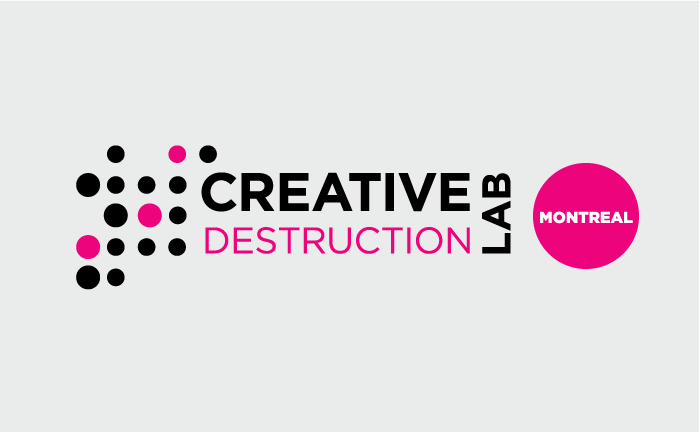 National Bank announced today that it is joining CDL-Montreal (Creative Destruction Lab Montreal), as a founding partner. National Bank joins forces with Bank of Montreal (BMO), Royal Bank of Canada (RBC) and Espace CDPQ, which have been supporting the CDL since autumn. This new investment in CDL-Montreal brings its overall operating budget to $8 million.
"As the Institut d'entrepreneuriat Banque Nationale – HEC Montréal's early partner, it was natural for us to extend our support to CDL-Montreal, which brings together new businesses at the cutting edge of technology and artificial intelligence. Supported by a team of entrepreneurs, scientists and angel investors, these businesses will be in an exceptional development environment that promotes all types of innovation," says Louis Vachon, President and CEO of National Bank. "And supporting new tech companies like this provides abundant rewards in terms of knowledge development and social and economic vitality."
Canada's largest program for massively scalable, science-based startups was launched in May 2017 by HEC Montréal in co-operation with the Rotman School of Management at the University of Toronto.
The first cohort of 25 startups in the artificial intelligence field started receiving coaching in December 2017. The vast majority of these new businesses already had or were about to be granted a patent. The average financing they had received was $900,000. The program will run until June 2018.
Startups in the program receive objectives-based coaching led by experienced entrepreneurs, representatives of major investment funds and world-class scientists, with the goal of maximizing equity-value creation. They are also able to count on collaboration with Montréal's Institute of Data Valorization (IVADO) and the Montréal Institute for Learning Algorithms (MILA), both of which are recognized internationally for their work in data science, operational research and artificial intelligence.
Furthermore, specially selected MBA students assist these startups with their business plans, with a possible emphasis on human resources, marketing, finance and administration according to each venture's needs.